The KaTom Deal of the Day means big savings on popular products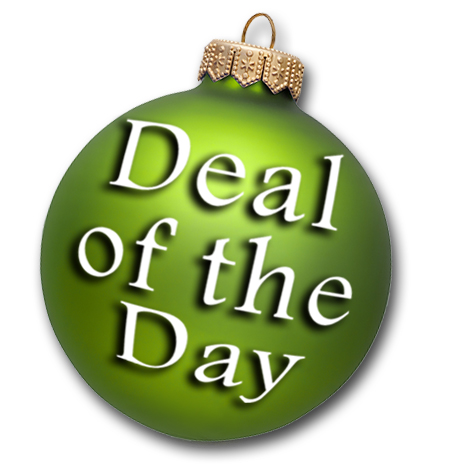 KaTom loves the holiday season and we'd like to share the joy with you! From Nov. 20 until Dec. 1, our "Deal of the Day" celebration will be in full swing. We're offering some of our most popular items at great prices, with each day bringing a new deal that will mean you get great savings on quality products.
If you are already on KaTom's mailing list, then all you have to do is check your e-mail for the Deal of the Day. If you aren't on the list, then what are you waiting for?
Sign up today to be in the know on the latest great offers, products, and helpful tips from KaTom.
If the anticipation is just too much to stand, don't worry; we'll give you a little preview of what's to come. These are some of the amazing items that will be included in our Deal of the Day specials. Be on the lookout for the products you want, and remember to check your email for savings!

Emile Henry Pizza Stone - This fashionably red pizza stone is made of all natural materials and is manufactured using Emile Henry's proprietary Flame technology, producing crispy well-baked crusts, just like a pizza oven would give you in your own home.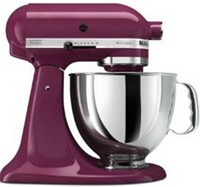 KitchenAid Mixer - This Artisan Series, 10-speed stand mixer by KitchenAid is perfect for kitchens with flare. Not only is it powerful and easy to use, but it comes in beautiful decorative colors. (Boysenberry pictured)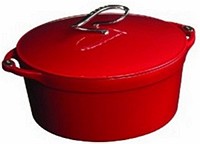 Lodge Dutch Oven - This Dutch oven is perfect for cooking and simmering on the stovetop, and is also a great baking tool. It's even, as any Boy Scout can tell you, the ideal pot for cooking in an open fire. It truly is a multi-purpose tool that would make a perfect gift for anyone who loves to cook.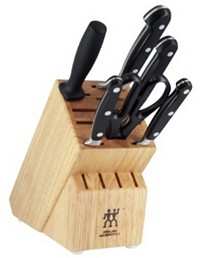 Zwilling J.A. Henckels Knife Set - This 7-piece set can be used for any slicing and dicing needs you have. It comes with a knife sharpener and handy block to store the knives when they are not in use.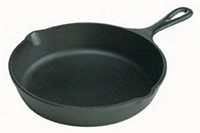 Lodge cast iron skillet - For the most versatile, quality cookware, look no further than Lodge cast iron cookware. This cast iron skillet is a must for every kitchen. Learn more about why you should choose cast iron cookware with our blog post on the subject.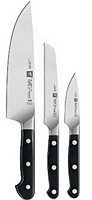 Zwilling 3-piece Knife Set - Quality knives are a necessity for any cook. This Zwilling 3-piece set includes a paring knife, 8-inch chef's knife, and a 5-inch serrated knife.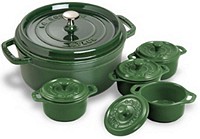 Staub 4-quart Dutch Oven with 4 Mini-Cocottes - This beautiful cast iron 4-quart Dutch oven is ideal for stews, roasts, soups, casseroles, and other one-pot classics. Also included is a quartet of ceramic mini cocottes for serving.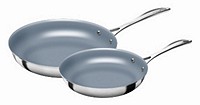 Zwilling fry pans - These Zwilling fry pans (one 8 inch and one 10 inch) are durable and scratch resistant.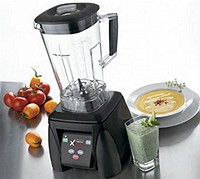 Waring Hi-Power Blender - This high-powered drink blender will power through up to 64 ounces of the toughest ice and frozen fruit mixes, making it the go-to appliance for all those smoothie and daiquiri drinkers out there.

Shun tomato knife - This Shun knife is made of 32 layers of stainless steel, meaning it can handle a lot more than just tomatoes.
So there's your sneak peek of the wonderful products KaTom will be featuring in its Deal of the Day e-mails. Remember to sign up today to receive these offers, then check your e-mail Nov. 22-Dec. 1 to take advantage of the deals.
To shop for even more great gift ideas, visit the KaTom website!
Do you have any questions? Contact one of KaTom's knowledgeable customer service representatives!
KitchenAid trademarks and © used with permission.