Eliminate contamination risks from janitorial efforts with ColorGuard line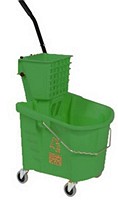 Do you know what cross contamination is, and more importantly, do you know how to prevent it? For many food service establishments, cross contamination is a major concern. Viruses and harmful bacteria can be needlessly spread from one surface to another without the proper cleaning protocol. It is imperative, especially in a restaurant setting, to sanitize all areas well to protect your patrons and staff.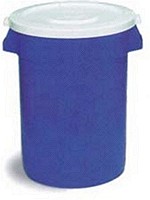 The foodservice industry uses the Hazard Analysis and Critical Control Point (HACCP) System to manage the threat of cross contamination. (Read our blog about the seven HACCP principles!) Many of those in the business would recognize the color-coded products for use in the kitchen meant to keep equipment used to prepare raw meats out of work on raw vegetables, among other things. But did you know that same color-based protection extends beyond the kitchen? With ColorGuard, you can ensure the materials or tools used, for example, to sanitize the restrooms would not then be used to sanitize the kitchen area. That can prevent cross contamination from area-specific bacteria.
Trust ColorGuard from Continental to protect your patrons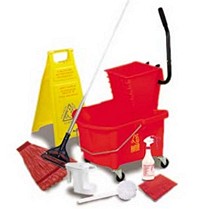 The ColorGuard HACCP Cleaning Program includes a variety of products in four different colors, with an easy-to-use guide to be posted onsite where the cleaning materials are kept.
KaTom now has a selection of products that will enable you to incorporate the HACCP System into your establishment. To shop for ColorGuard products, go to the Katom website. You can find mop buckets in blue, yellow, green, and red. Or you can buy the restroom cleaning kit!
To learn more about HACCP, go to the FDA website.
Do you have any questions about HACCP products? Contact one of KaTom's knowledgeable customer service representatives!