We're getting the scoop on some great coming-soon Cres Cor products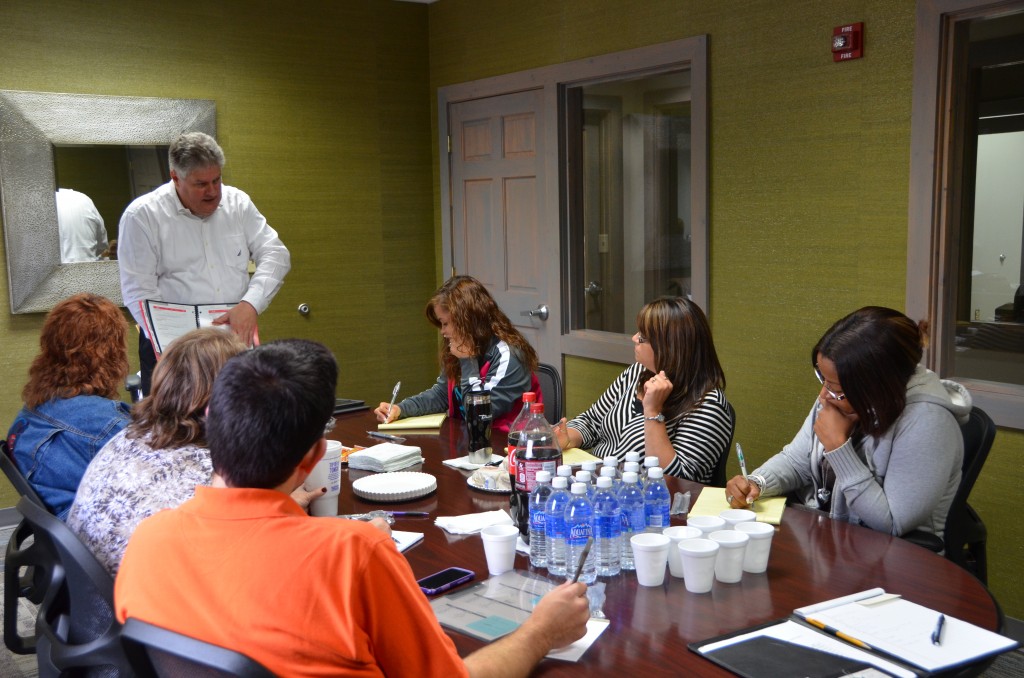 On Tuesday, KaTom welcomed Mike Snyder, territory manager for SEMA Inc., and Rick Burr from Cres Cor for our first sales training day in the Sevierville building. As the picture shows, they're in our beautiful green conference room on the first level, teaching everyone about the Cres Cor products we'll soon be offering. Keep an eye on our site for some big reveals in the next couple weeks that will feature the classic strength you've come to expect from .
Included in all of that is a brand new product that KaTom expects to be your first source for. We can't tell you much about it yet. We will say Rick did a demonstration for our outside sales and marketing teams at the local Chop House, which Connor Concepts VP Kevin Thompson was kind enough to open for us, and it sold them within 5 minutes. You'll definitely want to stay tuned for this one!
For those of you who don't know, this kind of sales training is a regular part of what we do here at KaTom. It's how we stay current, not only with new products, but with the lines you've come to trust us for. We always want to have the best information so that we can help you, our customers.