KaTom offers $10-50 automatic savings just in time for Valentine's Day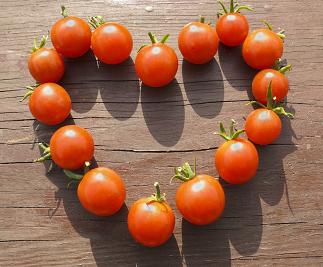 Let KaTom help make you a saint this Valentine's Day, with automatic savings on every kitchen cookware item on our site! Whether you're buying for a commercial kitchen getting ready for the love day rush or a sweetheart trying to avoid the shoppers' crush, we've got a great solution with our Valentine's Secret Savings Promo on January 29.
If you followed our pre-Christmas sales, you likely already know what this is about, but as a refresher for you and an explainer for those who are new to KaTom's secret savings promo games, here's the scoop:
Get social, get e-mails, get KaTom secret savings promo deals
The first step in this process is making sure you're on KaTom's list. In a good way, that is. You can do that by signing up for our KaTom Club at the bottom of our website pages and by following us on Facebook, Twitter, and Google+. Not only does that get you ready for the Valentine's offer, it also keeps you posted on the newest kitchen cookware products, best deals, and all the happenings at KaTom.
Watch your e-mail and our social pages for the secret savings link
Once you're in, it's on! Come January 29, we'll post a special link on each of our social pages and we'll include it in our KaTom Club e-mail. All you have to do is click it. It will take you to what appears to be our site. That's because it is our site. But down at the bottom of the page, you'll find a hot pink banner that will let you in on a secret. No, it's not going to tell you who left that box of chocolates on your car with a note that just says, "Admirer." Instead, it will announce your Valentine's secret savings amount, which will range from $10-50.
Get shopping to take advantage of your promo discount on kitchen cookware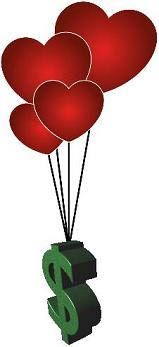 With your secret savings generated, all you have to do to cash in is shop. Load up your cart with True refrigerators for your commercial kitchen or KitchenAid mixers for the home chef you love. When you go to check out, your discount will automatically be taken off your entire order before you pay. You don't have to do anything else to get a sweetheart of a deal on kitchen cookware!
The nitty gritty and fine print
Of course, there have to be a few rules of the road. Here they are:
Secret savings discounts must be used by 11:59 p.m. January 29. If you come back looking for it January 30, you'll have as much luck as Charlie Brown checking his mailbox for Valentine's cards.
Use it or lose it. By that, we mean you have to spend your promo cash in a single transaction and without closing the browser window. So, don't try to save it for later or it'll be like conversation hearts left out overnight - no good.
Your promo discount cannot be applied to taxes or shipping costs. If you try to use it for either of those, you'll get audited. But, if you don't and you let 10 friends know about the KaTom Kitchen Cookware Valentine's Secret Savings Promo within 30 minutes, the name of your secret admirer will appear on your screen. (That is not at all true, but we would welcome you sharing this great deal with friends!)


And there you have it: Free cash for kitchen cookware purchases from KaTom just in time for Valentine's Day! Why? Because we love you.

For more information on the KaTom Kitchen Cookware Valentine's Secret Savings Promo, contact one of our helpful customer service representatives by calling 800.541.8683 or e-mailing us at info@katom.com.