A Preview of our new Home Chef Retail Showroom, Chef Supplies by KaTom
We hosted our first event in our new retail space July 17, with visitors from the Leadership Sevier class of 2013 and some amazing dishes prepared by Executive Chef T.J. Saunders. We've published a copy of the delicious creamed spinach recipe T.J. shared with the crowd. It's rich and delicious and even a little healthy!
For those who couldn't make it out for that little glimpse into Chef Supplies by KaTom, here's an online preview of what you'll find when the home chef showroom opens and you come by for a visit. We're very pleased and proud of the vision that's been brought to life at our new, 25-acre Kodak, Tenn., campus.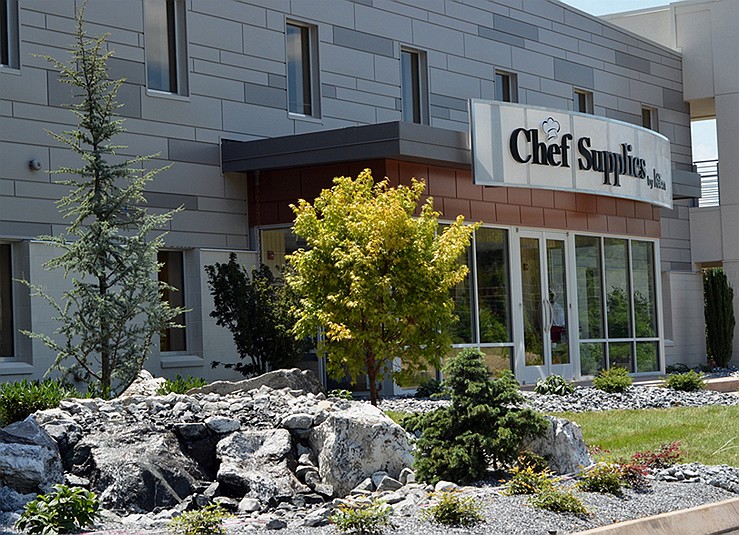 The exterior entrance to Chef Supplies by KaTom. The landscaping crew has done a beautiful job adding accents to the front of the facility, from the water feature by the front door to the Japanese maples that will bring splashes of red to the gardens come fall.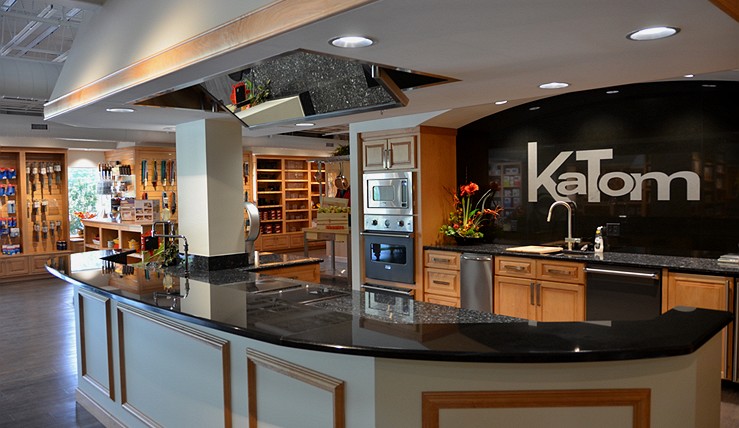 In the midst of shelves of kitchen gadgets is this beautiful new demonstration kitchen, where home chefs can see some of the products we sell in action and get recipe ideas with the help of expert chefs.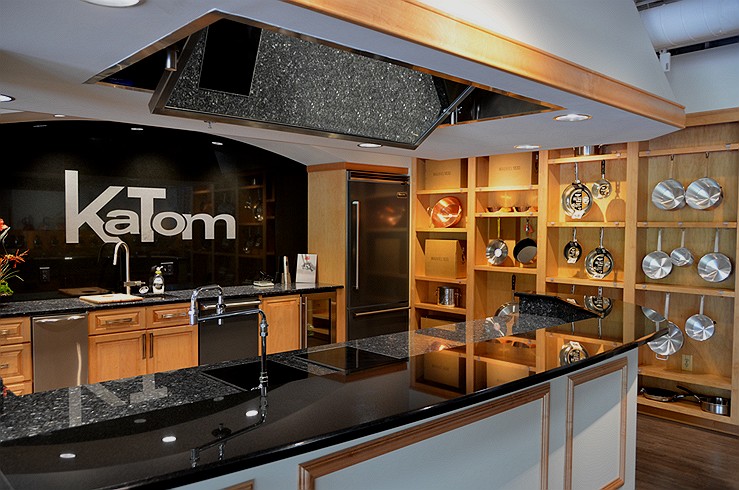 The Chef Supplies by KaTom demonstration kitchen also features the latest in high-quality kitchen appliances, from a Viking refrigerator to an under counter wine cooler and a pair of drop-in induction ranges.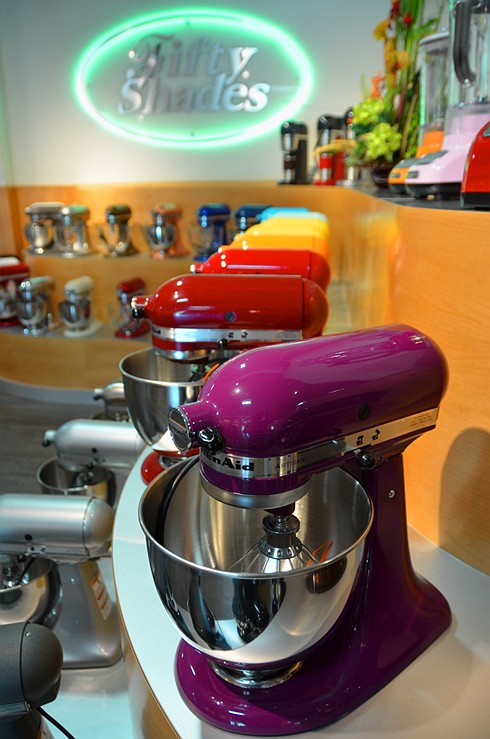 We brought a rainbow inside with this display of all the roughly 50 colors KitchenAid offers for customizing its beautiful, durable, and functional appliances.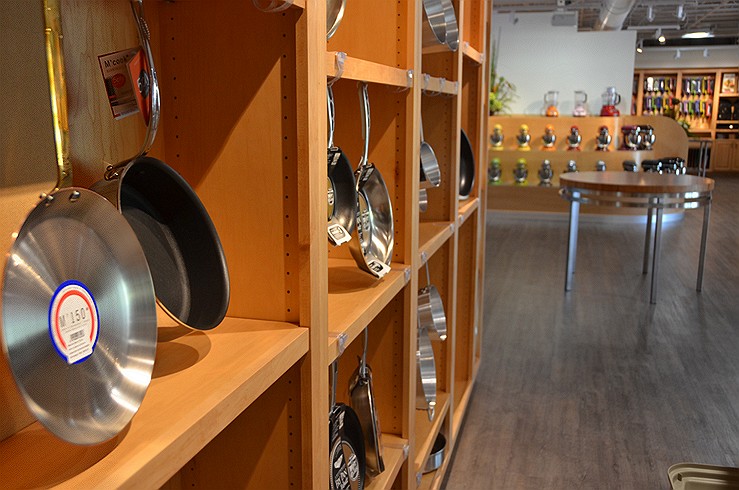 From pots and pans to utensils, and every kind of gadget for the home chef, Chef Supplies by KaTom will offer it all in the coming months.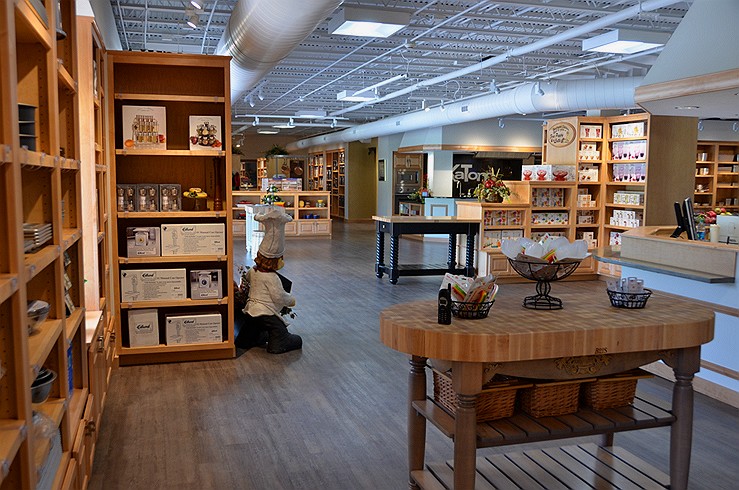 As more proof of that, here's a view across the showroom. The far wall isn't even visible thanks to the wide selection we've stocked the shelves with.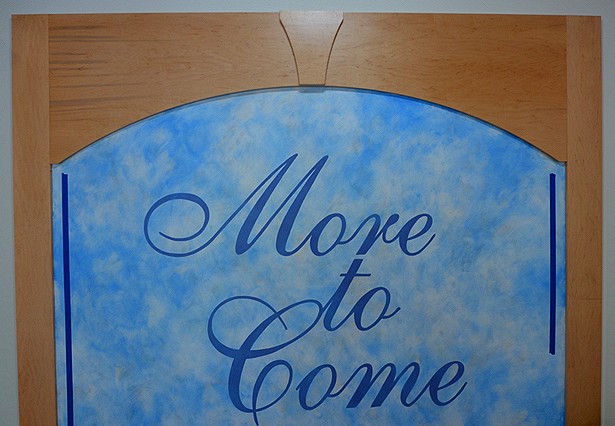 We're calling this our "doorway to more." In the coming months, the construction crews that have done such a terrific job with the home chef showroom will create another one tailored for commercial customers. That area will have everything from shelves of smallwares to what amounts to recreations of convenience stores, sports bars, continental breakfast rooms, and a whole lot of other mock kitchens. Each will give customers a chance to both get ideas for things to put in their own facilities and have hands-on experience with the equipment they're considering.
<
As you can probably tell, we're very excited about what KaTom has in store (get it?) for our customers. Stay tuned as we bring you more updates and keep an eye out for news of a grand opening event in the coming months!