2012 Best in Class!


The results are in! Foodservice Equipment and Supplies Magazine conducted a survey, asking their subscribing operators, dealers, and consultants to cast their votes for the best among foodservice equipment and manufacturers.
The products were evaluated on the highest standards of performance targets, product quality, value, design and aesthetics, service and support, sales representation, and inventory and availability. The results were compiled and the Best of the Best were named.
Here at KaTom, we make it a point to have the best products available for you. Below are just some of the wonderful products that made the Best in Class list!
Heavy Equipment
Traulsen Blast Chillers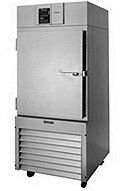 Since 1938, Traulsen has been producing high quality refrigeration. With a mission to develop only the best products in the food service industry, Traulsen is a brand name you can trust!
Vulcan Charbroiler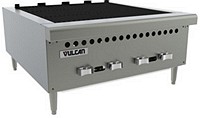 Vulcan applies the same masterful design and precision performance mindset they began with, making them among the world's largest manufacturers of gas and electric equipment.
Alto-Shaam Combi Oven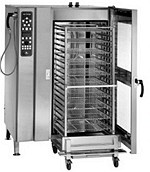 Established in 1955, Alto-Shaam began its foodservice venture with quality holding cabinets. Since then, Alto-Shaam has expanded to include ovens, smokers, steamers, rotisseries, carving stations, and merchandisers.
Blodgett Convection Oven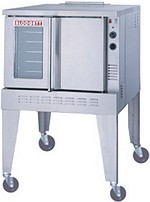 Blodgett is a leading manufacturer in a variety of ovens, and you can expect high quality and performance from the Blodgett name.
Hobart Floor Mixer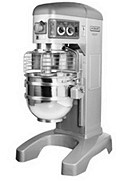 Hobart has been in the food service equipment industry for over 100 years and has the quality products that you can depend on.
Manitowoc Ice Maker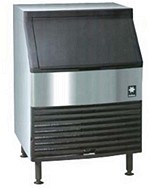 Manitowoc is THE name in the food service industry. For the past fifty years, they have produced everything from fryers to ice makers.





Frymaster Free-Standing Floor Fryers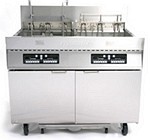 Frymaster has once again made the list! After being named "Best in Class" in 2011 in the category of deep fryers for the eleventh consecutive year, Frymaster wins again with their state of the art products.
Light Equipment
Vita-Mix Beverage Blender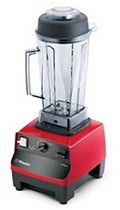 A Vita-Mix blender is the most sought after food and drink blender on the planet! Their name is synonymous with quality.
Bunn-O-Matic Coffee Brewers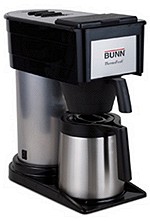 Bunn coffee makers are known world-wide for their excellence in both construction and production, as well as their dependability of service.
Hatco Conveyor Toasters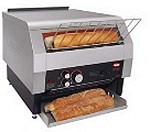 Hatco Corporation is a leading manufacturer of food display cases, rethermalizers, deli cases, food warmers, and more. Hatco, an employee owned company, takes extreme pride in all of their products.
Cookware
Vollrath Cookware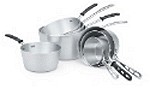 Vollrath professional cookware is ideal for use in heavy duty, commercial kitchens where cookware is put to the test. Whether you're stirring up a delicious, simmering soup or roasting a whole chicken, you can be sure you'll find the perfect piece of Vollrath professional cookware for the job.
Cambro Food Storage Containers

Cambro is known for high quality food storage containers. In a variety of sizes and colors, they are the best priced space-savers for your kitchen!
To see the entire 2012 Best in Class list, go to the Foodservice Equipment & Supply Magazine website. To purchase any of these fine products, visit the KaTom website!