Specialty Fryers
Specialty Fryers
Specialty fryers allow you to prepare items like corn dogs, donuts, and funnel cakes in gas or electric fryers specially designed to accommodate them.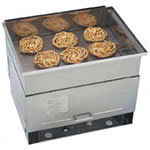 Sometimes called a flat-bottom unit, the most common name for this restaurant fryer comes from the treats it's most known for cooking - funnel cake fryer.
Shop All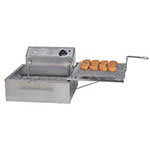 A donut fryer has a large square vat with a screen to lift the delicious rings of fried dough in and out of the fryer safely and quickly.
Shop All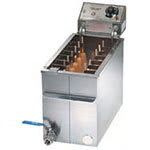 The corn dog fryer is essentially a tall, narrow flat-bottom model with a rack or two of clips built into the vat to hold corn dog sticks.
Shop All