So You Want To Organize & Maximize Your Kitchen Space...

Finding space to store all of your restaurant supplies, equipment pieces, and storage containers can be quite the challenge. The proper kitchen layout and shelving can aid in maximizing your cramped kitchen space without the need for renovation. A well-organized kitchen is also vital to smooth meal preparation and cleanliness. We've written this helpful guide to assist your restaurant in creating a well-organized kitchen anyone would be proud of!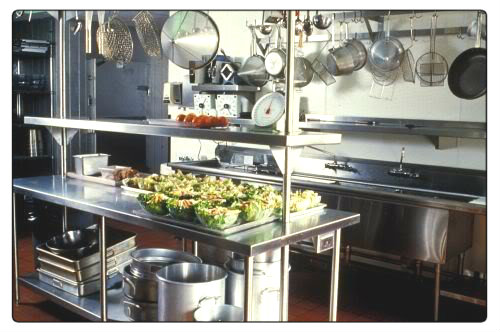 Find the high quality food storage boxes and restaurant shelving you need with your friends at KaTom Restaurant Supply. KaTom sells the range line equipment your kitchen needs to best utilize your cooking space.
Dry Storage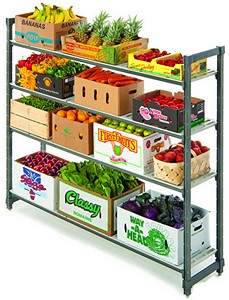 The back of the house usually features an area for dry storage. First, choose the type of shelving you would prefer. Wire shelving can be a very strong solution to your shelving needs but keep in mind: wire shelving can also rust, calling for a replacement. Poly shelving is a durable substitute for wire shelving because poly shelving does not rust, comes in a large selection of sizes, is easily adjustable, and can be cleaned very easily. Many poly shelving units also feature antimicrobial protection, making them a great option for refrigeration shelving as well.
Wall mounted shelving and ceiling mounted shelving can be added to the areas in your dry storage location that are too small for traditional shelving units.
When organizing your dry storage area, be sure that items or ingredients that are used the most are easiest to access. It will also help to keep your paper products in one area. Keep in mind that all chemicals must be stored below paper and food products.
Protect your shelves as well as the goods you put on them by adding shelf liners. Shelf liners will make your shelves easier to clean in the long run because they act as a barrier against crumbs, dust, and other contaminates.
Server's Station
Typically, everything from tea urns to straws are kept at the server's station so finding the right beverage table for your restaurant is key. Ask yourself: Will the servers be making several pots of coffee at a time? Will they be using the station to roll flatware as well? Server's station beverage tables with open bases make storing extra drinkware, trays, coffee filters, and more a piece of cake. Add a wall mounted shelf above the beverage table for more storage!
Dish Area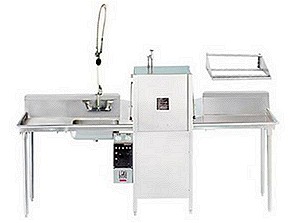 Your dish area is sure to need separate areas for dirty dishes, freshly washed dishes, and ready to use dishes. A dishtable package makes it simple to create an efficient layout. Dishtable packages usually include a pre-rinse soiled area, a spot for your commercial dishwasher, a shelf for drying dishes, as well as a clean area. Glass racks, when not in use, can easily be stored underneath the dishtable.
Add additional wall mounted shelving on the wall opposite of your dishtable for dry cookware, storage containers, and kitchen utensils. To further maximize your dish area, don't hesitate to add a ceiling mounted pot rack. This will ensure even more storage space for your restaurant cookware.
Prep Area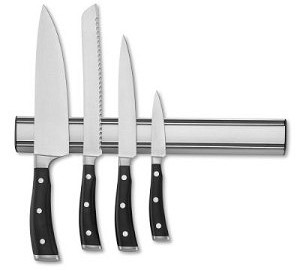 A prep area without a work table isn't much of a prep area at all. Choose a work table with an under shelf for additional food storage box, ingredient bin, and mixing bowl storage. You can choose to place your work table against a wall or use your table as an island for all-sides access. Keep in mind the equipment your prep area will need as it can help to determine if your prep area will need an equipment stand for holding equipment pieces like slicers or mixers. Maximize your work surface area by adding filler tables to open spaces that are too small for another work table. Once again, wall mounted shelving can be mounted above the prep area for additional utensil or ingredient storage.
Combine the efficiency of a work table and easy to access refrigeration by using refrigerated prep tables, work top refrigeration, and undercounter refrigeration. These units provide work surfaces and a refrigerator or freezer area that make it easy to grab ingredients your prep work calls for without making a trip to the walk-in.
You will make your cutting tools much easier to access if your prep area is outfitted with a magnetic knife holder. Knives are much more organized and safe on a knife bar than in a drawer. Don't forget about the cutting boards! Cutting board racks provide space efficient cutting board storage.
Refrigeration
Keeping the contents of your restaurant's refrigerators and freezers organized simplifies the cooking process in the kitchen as well as prep work. Be sure to take advantage of KaTom's great selection of food storage boxes and containers. These storage containers keep your foods fresh longer and are easy to label for guess free ingredient retrieval.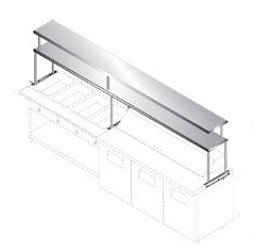 Kitchen
The cooking area of your kitchen must be well organized. If your cooking space is limited, we suggest using range line cooking equipment. Range line equipment pieces tend to have smaller widths and fit together snugly, allowing for maximum utilization of kitchen space.
Another great organizing tip for your kitchen area would be to use chef bases with drawers in lieu of traditional equipment stands. Chef base refrigerated drawers make accessing ingredients like cheese or garnishes as simple as opening them up.
If you do choose to instead use an equipment stand for your kitchen equipment, be sure to find a model with an undershelf. This will make organizing frequently used spices or oils a piece of cake while keeping them well within reach. You equipment can also be outfitted with equipment mounted shelving for storing extra cookware or spices.
We hope this guide has assisted you in organizing your commercial kitchen. Do you have any additional questions? Send them to blog@katom.com or tweet to the KaTom twitter account; We would be glad to answer questions for you!
Follow @KatomRS