Mop Buckets & Utility Pails
We carry mop buckets and utility pails for every task. This includes handheld utility pails with bail handles as well as the indispensable mop bucket.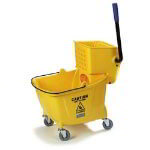 We have mop buckets and wringers for all of your establishment's cleaning needs.
Shop All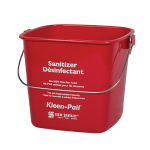 Need a large, heavy-duty utility pail for your commercial setting? We have the pail that will solve your clean-up problems.
Shop All
Mop Buckets & Utility Pails Top Products