Mop Buckets & Utility Pails
We carry mop buckets and utility pails for every task.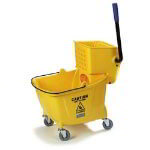 We have mop buckets and wringers for all of your establishment's cleaning needs.
Shop All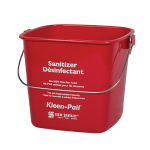 Need a large, heavy-duty utility pail for your commercial setting? We have the pail that will solve your clean-up problems.
Shop All
Mop Buckets & Utility Pails Top Products