Luxor Lifetime Warranty

There's an old saw plenty of consumers are familiar with that claims a product will only malfunction the day after the warranty runs out. That's not an issue for customers of Luxor Furniture purchased through KaTom because every piece they order, from specialty carts to workstations, comes with a lifetime warranty against defects and flaws in workmanship.
That means coverage for every piece of furniture, every computer desk, and every flat screen TV cart produced by Luxor Furniture, from now essentially until the end of time. That should tell you two things. First, the folks at Luxor Furniture are so confident about the quality of the construction and materials that go into every piece they make that they're willing to stand behind them for life. Second, buying a Luxor product can provide you lasting peace of mind that, if it does malfunction, the company has your back.
Luxor Offerings
Luxor makes furniture for offices, restaurants, and other commercial settings, and has adapted its offerings for the digital age to include technology carts and device charging boxes.
Whiteboards, blackboards, and glass boards are available in wall-mounted and mobile options in a wide range of sizes so you can find the perfect fit for your business or institution. Ideal for classrooms, medical settings, and offices where communication is key, these boards make it easy to leave messages for another shift, take notes during a meeting, or explain concepts with visual aids.
Standing desks have been rising in popularity due to their many health benefits1, and Luxor offers many options so you can find the right fit for you. The standing desks are all adjustable, some with tools and others with a simple hand crank. High-end standing desks are also available with an electric mechanism that raises and lowers the desk height.
Charging carts and boxes offer a way to keep your electronics safe while they charge. These can charge tablets and laptops, and they can be a permanently installed box or come on casters for easy transportation.
Utility carts are available in plastic, wire, and stainless steel models. Choose one of these if you need to transport electronics, serve coffee, or bus tables.
Flat panel and LCD TV carts allow you to mount a flat television to the upright stand for easy transportation. These are available in a variety of sizes with adjustable heights, and some also feature shelves for storage underneath the television.
Computer workstations are available in plastic, wood, and stainless steel, and can be stationary or mobile. Most have multiple levels and adjustable heights so you can set up your desk to best fit your needs.
Laundry carts make collecting and distributing laundry simple in hotels, hospitals, and restaurants that use washable linens.
Limited Lifetime Warranty
Of course, there are some logical limitations on the Luxor Furniture lifetime warranty. For instance, if you buy a flat screen TV cart to move a television around an event hall, but also sometimes allow your pet elephant to take joyrides on it, your warranty will be voided because you've put more weight on the TV cart than it's designed to handle.
Also, Luxor Furniture isn't likely to honor claims made on furniture or equipment that has been used in a rental setting. Why? Well, just think of how people behave in a hotel room, which is sort of a one-night rental house. For the most part, they're not going to be as careful as they are with the items in their own homes. The only other exceptions are whiteboards and blackboards, which are covered by a 10-year warranty.
To quote directly from the Luxor Furniture website: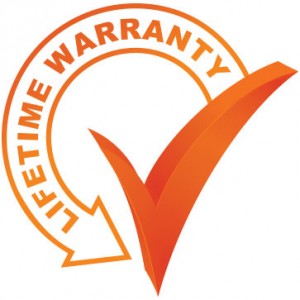 "All Luxor products are covered by a manufacturer's Limited* Lifetime Warranty against defects and workmanship. Any product that is defective in either materials or workmanship will be repaired or replaced at the manufacturer's discretion. This warranty does not cover damage in transit or any modification to the product by the customer. This warranty is for the life of the product provided the product is used for its intended purpose and used with weight loads not exceeding those recommended.

*Since rental applications do not fall under the category of normal usage, Luxor will be unable to provide the Lifetime Warranty on units used for rental applications. We will, however, make parts and/or entire units available at a special purchase price upon request."
Whether you're trying to decide what quality, lifetime-warrantied Luxor Furniture pieces you need or you're ready to order, you can turn to KaTom for guidance both before and after you buy. Please contact one of our helpful customer service representatives at 1-800-541-8683 or sales@katom.com.
1. Five Health Benefits of Standing Desks. Smithsonian. Accessed April 2016.