Browne-Halco Steam Table Pans & Accessories
Customize your steam table with Browne-Halco steam table pans and accessories.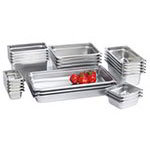 Get diversity in shapes and sizes of pans for your food bar with Browne anti-jamming steam table pans and covers.
Shop All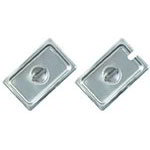 Sauces and soups will look even tastier when served in Browne bain maries and covers.
Shop All
Browne-Halco Steam Table Pans & Accessories Top Products