Benefits of Going Green in Institutional Foodservice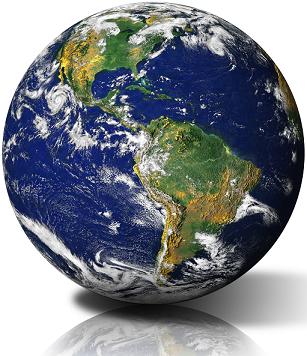 'Green' has been a buzzword in America for a while now, but it's been a latecomer to the foodservice world. Fortunately, many school and hospital cafeterias are stepping up to make every day Earth Day – and are finding the bottom-line benefits of being environmentally friendly make it well worth the effort. With initiatives like Greenhealth Academy1 and the Green Schools Alliance2, now is a better time than ever to be a green institutional cafeteria.
3 Reasons Going Green is Worth it
Tremendous savings

In 2005, schools spent an average of $205 per student on energy costs,3 and hospitals across the US spend roughly $8.5 billion dollars a year on energy4. Upgrading to ENERGY STAR commercial kitchen equipment can cut electricity usage by 10 to 70 percent for each piece. In some locations, using ENERGY STAR equipment also makes your operation eligible for tax incentives that can add up to thousands of dollars when outfitting a kitchen.5

Improved public image & engagement

Both schools and hospitals are community leaders, helping people and educating them on how to live better lives. Educating students on how to cut water and electricity usage, and food waste gives them the tools they need to carry those habits into adulthood. Hospitals and schools alike can improve their public images and better engage employees by going green.

Protect the Environment.

Consuming less energy and water is only the beginning. Implementing green practices such as composting, recycling, reducing food waste, and sourcing local food can reduce your school's or hospital's carbon footprint and minimize the waste produced. Reducing the number of visits from the trash collector and sourcing food from closer to your business also helps reduce miles driven, which in turn can improve air quality. It may be hard to envision how the small changes you make can add up to a positive effect on the world around you, but estimating your carbon footprint6 before and after you start 'going green' can help you quantify the positive impact your green hospital or school has.
Ready to go Green? Here are a Few Tips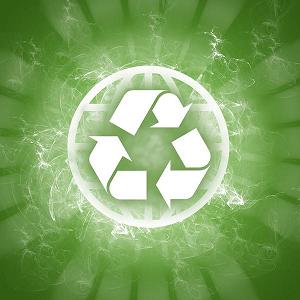 Buy efficient, green restaurant equipment. Follow a star – an ENERGY STAR – and save. An ENERGY STAR-rated commercial refrigerator or freezer could save more than 45 percent of the energy used by other models, which means an average of $900 to $4,300 saved over the unit's lifetime. Bathroom sink faucets with sensors save water by automatically stopping the flow of water when there isn't a user who needs it. A commercial food steamer certified by ENERGY STAR can save you an impressive $1,200 over its lifetime in utilities, not including any applicable incentives7.
Keep that green restaurant equipment clean. Those ENERGY STAR products will run at peak efficiency if you keep them clean and well maintained. Follow each manufacturer's suggested maintenance routine to get the most efficient use and longest life out of your commercial kitchen equipment. Regularly cleaning the condenser coil on your commercial refrigerator and using a water filter on your commercial food steamer are two such steps.
Can't go all-in on going green yet? Take simple steps. There are many ways to go green at schools and in hospitals that allow you to start small. If you're not ready to retool your commercial kitchen with green restaurant equipment, there are simple, inexpensive ways to be environmentally friendly. For example, install timers for lights in infrequently used rooms or consider replacing just one disposable item, like a take-out container, with one made of recycled and/or recyclable materials. For water conservation, consider installing low-flow toilets in restrooms or aerators on faucets.
KaTom Has the Green Restaurant Equipment You Need
KaTom has a large selection of efficient restaurant equipment to get you started on your effort to go green. From energy-saving commercial refrigeration to electronic faucets that cut water usage, we've got you covered. For assistance finding the equipment you need, contact one of our customer service representatives at 1-800-541-8683 from 8 a.m. to 8 p.m. Eastern Monday-Friday or info@katom.com.
Resources