The Top 3 Reasons to Make Your Eatery a Green Restaurant
Why it's better for the Earth and you and how to do it right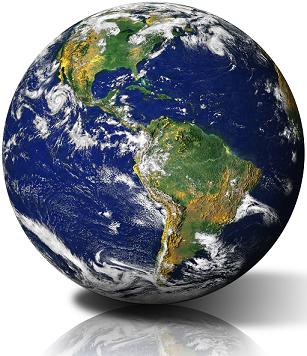 "Green" has been a buzzword in many modern American households for a while now, but it's been a late-comer to the restaurant world. Fortunately, many eateries are stepping up to make every day Earth Day – and are finding the bottom-line benefits of being environmentally friendly make it well worth the effort. Plus, with initiatives like the Green Restaurant Association's certification program and the National Restaurant Association's ConServe effort, now is a better time than ever to be a green restaurant or foodservice operation.
Here are 3 reasons it's worth it to Go Green:
1. Tremendous savings.
Being Earth friendly can mean serious savings for your commercial kitchen. A simple upgrade to green restaurant equipment could save you up to 9 percent annually in operating costs.
2. It can bring in new customers and establish a fresh following.
The green restaurant field is still an open one right now, so it's a great time to establish a name and a following for being environmentally friendly. There is no shortage of diners who will patronize a place that shares their dedication to being environmentally friendly. They'll tell their friends about you, too. Advertise your push to go green and you're likely to find even
more
loyal devotees.
3. The obvious: You're helping the Earth.
Did you know that restaurants are the largest consumer of electricity in the retail sector of the American economy? When you go green, you're helping keep this wonderful blue rock we call home friendlier to humans, not to mention our plant and wildlife friends.
Ready to go green? Here are a few tips:
Buy efficient, green restaurant equipment.
Follow a star – an ENERGY STAR – and save. An ENERGY STAR-rated commercial refrigerator or freezer could save more than 45% of the energy used by other models, which means $140 in your pocket per refrigerator and $100 for each freezer. Bathroom sink faucets with sensors save water by automatically stopping the flow of water when the user doesn't need it. A commercial food steamer certified by ENERGY STAR can save you up to an astounding $450-820 per year.
Keep that green restaurant equipment clean.
Those ENERGY STAR products will run at peak efficiency if you keep them clean and well maintained. For example, regularly clean the condenser coils on your commercial refrigerator and use a water filter on your commercial food steamer.
Can't go "all in" on "go green" yet? Take simple steps.
If you're not ready to restock your commercial kitchen with all green restaurant equipment, there are simple, inexpensive ways to be environmentally friendly. For example, install timers for lights in infrequently used rooms or consider replacing just one disposable item, like a take-out container, with one made of recycled and/or recyclable materials.
KaTom Has the Green Restaurant Equipment You Need to Be Environmentally Friendly
KaTom has a large selection of efficient restaurant equipment to get you started on your effort to go green. From energy-efficient commercial refrigeration to water-saving electronic faucets, we've got you covered. Call Us: 800.541.8683, 8 a.m. to 8 p.m. Eastern Monday-Friday. E-mail Us: info@katom.com.