Elkay Tables
Whether you need a durable work area with undershelf storage, or a place to store your dishes after washing, Elkay features a variety of tables to satisfy your needs.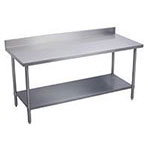 These Elkay work tables come in a variety sizes and are built out of either stainless steel or galvanized aluminum for superior durability and easy cleaning.
Shop All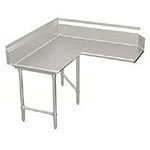 Elkay Dishtables use stainless steel tops resting on galvanized legs to create a durable washing and storage space.
Shop All