A Buyers' Guide to Restaurant Dinnerware

There are many types of dinnerware out there. With choices ranging from colorful melamine to the purest white porcelain, it can be a little difficult picking the best restaurant dinnerware for your establishment. Some restaurants will benefit from certain types of dinnerware while others will not be a great fit. By reading this buyer's guide we hope you will learn more about restaurant dinnerware and, in turn, make a smarter dinnerware purchase.
Dinnerware Pieces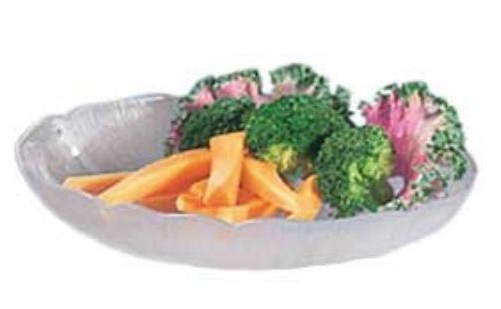 Salad Plates
– Used for serving salad in restaurants or salad buffets. Often made with a pebbled texture.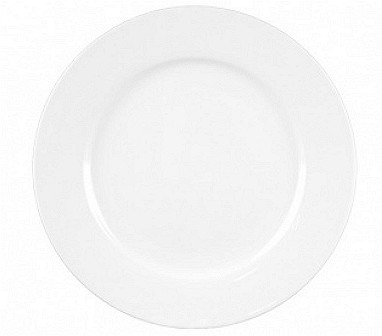 Service Plates
– Used for the main entree. Service plates are often brought to the table by a member of the wait staff.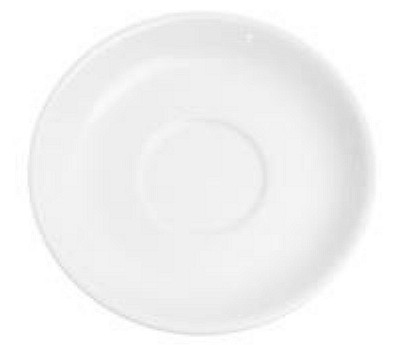 Saucers
– Usually paired with a teacup or mug, saucers keep hot liquids off of the table and are a classier dinnerware piece.

Pasta bowls
– More often than not, this type of bowl tends to be shallow, almost resembling a plate.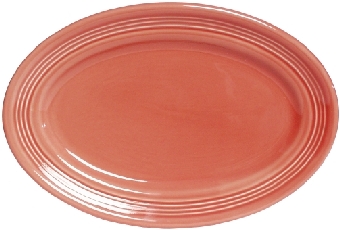 Platters
– Used to serve larger entrees or even appetizers. Great for presenting foods like roasts, whole fish, and intact poultry.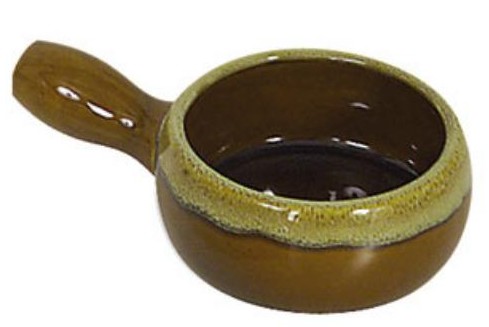 Soup bowls
- Deeper than pasta bowls, soup bowls are made with or without handles. Handled soup bowls keep the hands from burning and are great for use with French Onion soup.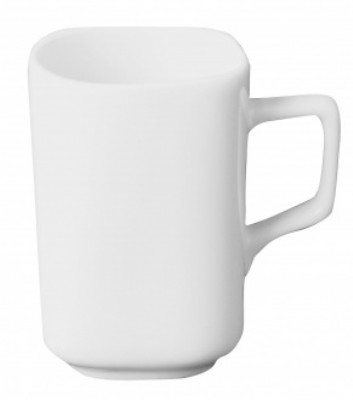 Mugs
– Also considered drinkware. Mugs usually match the dinnerware being used and are designed for holding hot beverages like tea, coffee, or hot cocoa.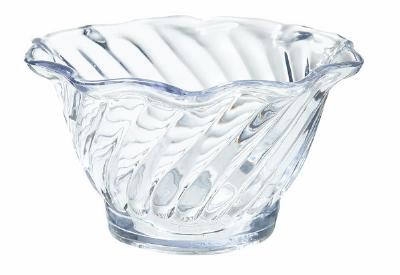 Dessert dish / cup
– Dessert dishes are used to present sweet foods like ice cream, fruits, or even pudding. This piece is often found in cafeteria or restaurant settings.
Materials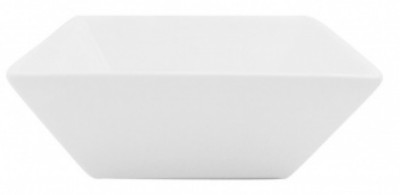 Porcelain
is an attractive choice and is considered a classic where dinnerware is concerned. Porcelain is made by firing (or heating) materials like clay and can be tempered for extra durability. While porcelain is a great choice for sit down restaurants, cafes, and even catering businesses it is easier to break than other dinnerware materials.

Glass
dinnerware is a perfect choice for salad bars and sit down restaurants. While glass dinnerware looks great paired with any sort of meal it is much more fragile than any of the other dinnerware materials. Glass dinnerware also comes in tempered safety glass versions, like Duralex dinnerware, that are much more difficult to shatter.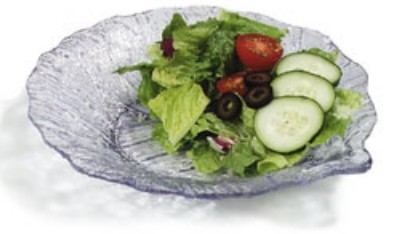 Styrene Acrylonitrile
(or better known as
SAN
) is a common plastic material. Dinnerware pieces made with SAN are usually best for quick serve restaurants, buffets, and cafeterias. While SAN dinnerware is chemical resistant, heat resistant, and scratch resistant it has its downsides. SAN yellows more quickly than other types of plastic dinnerware.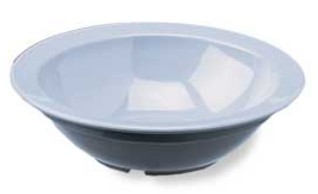 Polycarbonate
is a plastic that features great light transmitting abilities. It can be very transparent but can also be made in several solid colors. While polycarbonate has often been used for bottles, drinkware, and food containers many shun it due to the use of BPA in the manufacturing process.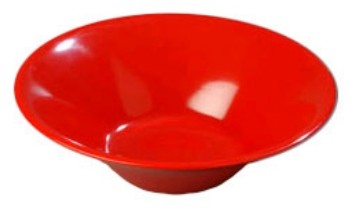 Melamine
is also a plastic material. Melamine is nearly unbreakable and is a common choice in healthcare industries, hotels, and even restaurants. Because Melamine is lighter than porcelain (easier for the wait staff to carry) and can still be made into many different colors and designs, its use in the food service industry is only growing. Melamine can be stained by foods like tomato if they are left on too long.
Dinnerware Accessories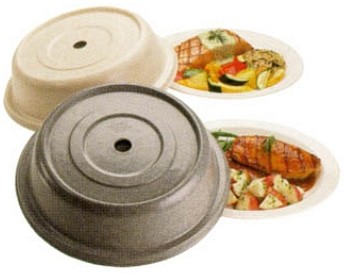 Plate covers
– Plate covers help to keep the food on the plate safe from outside contamination as well as help to retain temperatures. Plate covers are often used by caterers, in healthcare, and in hotels.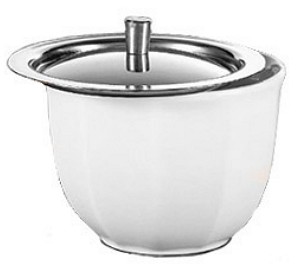 Bowl covers
– Bowl covers are used in the exact same way plate covers are, only with bowls.