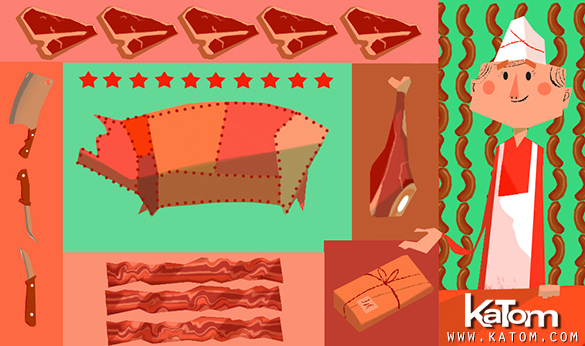 So You Want To Open a Butcher Shop...
Looking for a specialty cut of meat? The butcher shop remains the best choice for this need, offering a plethora of deli meat, raw meat, and cured meat that modern grocery stores don't carry. Butchers have been doing their thing for the good of our palates since as far back as 1272, making the butchering profession more of a butchering legacy.
Many people have begun to cook more adventurously, using cuts of meat that haven't been commonly used in modern days. The number of craft butchers has gone down over the years, making it a great industry to delve into. Are you considering wielding the cleaver yourself and supplying your local area with fresh cuts of meat? Before you buy a knife set and find prime real estate for your adventure into preparing meat, you may need to consider the work it takes to become a butcher, not to mention the costs to open a shop! Thankfully, KaTom Restaurant Supply is here to help with a guide to meat cleaving success!
Let KaTom Restaurant Supply be your choice for fine meat processing equipment, knives, and more! You're sure to find everything your butcher's shop needs at a low, competitive price. Make an affordable choice with KaTom today!