Equipment and Supplies You Need for a Convenience Store
At Your Convenience
Summer essentials that you shouldn't live without
Running a convenience store can be overwhelming. You need an array of supplies that suit your business' needs and every store is different. Let us help you pick out some equipment that will come in handy this summer.
In today's busy world there is always something cooking. An always popular and profitable item is the All-American hot dog. Quick and easy, these little frankfurters can mean painless income for the wise store owner. Find a hot dog roller that offers high quality construction, easy setup and simple maintenance.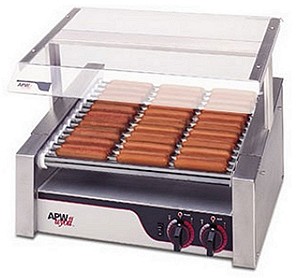 Hot Dog Roller Must Haves:
Coated Rollers for non-stick performance
Slanted design for presentation
A drip pan or a no-drip construction for easy clean up
Stainless steel is the best way to go when making this purchase
Now you need to decide whether your clerks will serve the food or whether it will be self service. Do you need a tabletop or floor model? Also, don't forget to check what voltage you will need, as they differ depending on multiple variables. Never buy anything without at least a year's warranty and NSF certification.
While you look for your roller, don't forget your accessories: tongs, bun warmers, spoons, sneeze guards, and condiment dispensers.
Whether serving sandwiches or soft drinks, you want your customers to feel confident when buying chilled items from your store, especially on a hot summer day.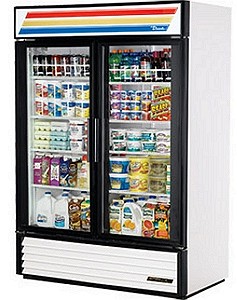 Before you buy, remember that size matters. Measure your space and make sure the unit you select will fit in the space you have available. Also, consider the type of product you will be displaying. The addition of casters to your unit will simplify mobility and, in turn, make regular cleanings an easier process. Adjustable shelving is a great way to make quick changes to your display without incurring additional costs. Remember, a well-lit unit is a happy unit! Light draws the eye and reels in the customers. Finally, it must be NSF certified. The NSF mark conveys that an independent, third-party organization (NSF) has determined that the product complies with the relevant standard.
When making your purchase, you should be aware of the manufacturers' recommended operating conditions and procedures. For example, don't plan on placing the unit in direct sunlight.
Now sit back and watch the summer heat draw your customers in!