The Underbar Refrigeration Buyer's Guide

Few things can streamline your bar service as dramatically as a suite of underbar refrigeration equipment. Use these pieces to keep your drinks and supplies well-stocked and nearby so your bartenders can focus on serving your customers. This guide will help you discover the ones that might benefit your business.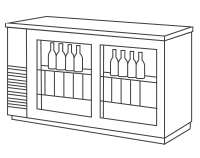 Back Bar Cooler
A back bar cooler is an all-purpose, counter-height piece that can hold pretty much anything your bar needs to refrigerate. They can be used for anything from bottled beers to chilled liquors to garnishes like lemons and limes. A model with glass doors can let your customers get a glimpse of what you're serving, letting your cooler double as a merchandiser.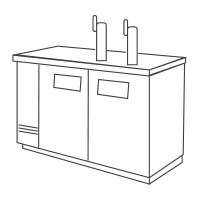 Beer Dispensers and Kegerators
Draft beer is the universal crowd-pleaser; no bar is complete without it. A kegerator can be used to expand your current beer selection,enabling you to add a seasonal ale or a craft microbrew, or it can serve a restaurant that wants to add a few draft beers to the drink menu. These can hold one to four kegs, depending on the size you choose, and they come with or without club tops for chilling glasses.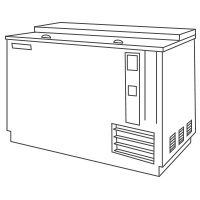 Bottle Cooler
If your establishment serves a lot of bottled beer, a bottle cooler is a must-have. These can hold as few as a couple dozen and as many as hundreds of bottles. They have top-access sliding doors and most include a serving rail and a cap catcher. This category also includes ice-well versions that are great for merchandising cold drinks in a retail setting.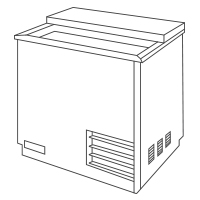 Glass Chiller
A glass chiller is used to hold mugs, plates, and glasses to keep them cold. That makes them great for serving up frosty mugs of beer, chilled salads, and delicious desserts. The largest of these can hold over 300 glasses.