Bottle Type Dispenser
Bottle Type Dispenser
Use a bottle type dispenser to give easy access to your customers or simplify the way you add condiments to food in your restaurant's kitchen.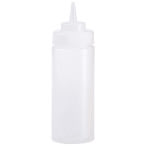 Our squeeze dispenser series offers an array of radiant stainless steel dispenser holders for single and multiple squeeze dispensers.
Shop All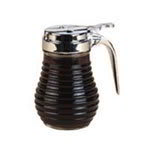 A pour dispenser is the cleanest and cost effective way to serve up all your syrups and sauces.
Shop All
Bottle Type Dispenser Top Products