So You Want To Start A Bakery...
Have you ever passed a bakery and thought "hey...I could do that"? You may have a few great recipes up your sleeve but moist cupcakes and crispy cookies won't be nearly enough to brave the road to bakery success. Your starting capital, location, and your choice to franchise or go it alone are only a few of the things you will need to clarify before starting out a bakery business. Above all, make sure you purchase the right baking equipment and baking supplies for your needs!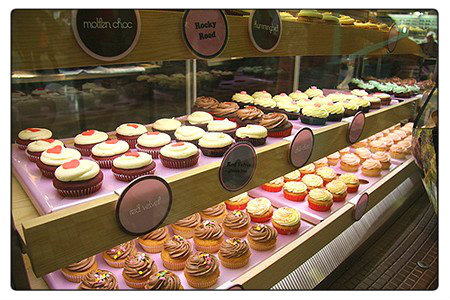 Find the commercial ovens, baking supplies, and heavy duty mixers for your bakery by shopping with KaTom. KaTom carries a vast selection of bakery approved supplies that will aid you and your staff in creating only the finest cakes, breads, and more!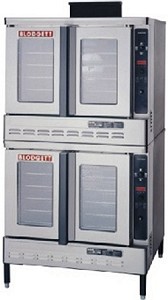 Equip Your Bakery!
How can you bake without an oven? The answer is: not very well. To bake you must first have the right equipment to do so. Starting out with a smaller commercial oven is a great idea. A convection oven is also a great option for your bakery as they cook much quicker than standard ovens, enabling your bakery to complete orders more efficiently.
More likely than not, your bakery will need at least one strong mixer that will hold up to a hectic amount of use. If you're starting out small we suggest a countertop planetary mixer model. If you're planning on having a lot of business (supplying local restaurants with fresh baked goods, for example) we suggest a larger floor mixer.
Another important factor you should consider when choosing equipment is what other goods you will be selling. If you said YES to the idea of fudge, you may need to purchase a hot plate for cooking it. Digging the idea of selling donuts? You're going to need a commercial donut fryer. Paninis made with your fresh baked bread sound like a perfect menu addition? Plan on buying a sandwich grill. Other supplies you'll certainly need include muffin pans, cake pans, bread pans, sheet pans, cooling racks, cake stands, dough cutters, ingredient storage, sifters, pie pans, baking sheet liners, prep spoons, spatulas, rolling pins, piping bags, decorating tubes, measuring cups, refrigeration, and, of course, bakery display merchandisers.
Solo or Franchise?
The idea of opening a bakery from scratch can be, well, terrifying to some. This is one reason why many people choose to go ahead with opening a franchise. While franchises do have their perks (already having an established name and fan base, occasional help with equipment costs) they aren't hassle free. Capital is the name of the game with any business, especially a franchise. To better give you an idea of what your pocket book may be in for we have created a chart showing a few popular bakery franchises and their costs:

Not franchising? You'll still need quite a bit of capital to start your own bakery. Save your money, acquire investors, and/or take steps in receiving loans from banks.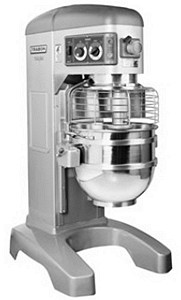 Location and "Sticking Out"
Great placement for your bakery is a must! The best locations for a bakery are on busy streets, near restaurants, schools, and other businesses. Marketing your bakery will only help your cause. Be sure to hand out business cards, advertise, and hand out a lot of samples of your best goods.
Many are jumping on the bakery band wagon so setting yourself apart from the competition couldn't be more important. Building a flavor filled menu for your bakery can be a little challenging, but making unique baked goods will make your establishment more prone to success. Also, don't be afraid of choosing a specialty (ex: cupcakes, artisan breads) and be sure to keep those with food allergies/preferences in mind. There is a large market for vegan, nut-free, and gluten free baked goods.
Licensing & Permits
As with any food business, there are licenses and permits your business will need (let's not forget insurance either). The paper work your business will need differs from state to state and county by county. Visit the site below to help clarify which permits and licenses you will need to begin your journey to bakery success:
http://www.sba.gov/licenses-and-permits