Jet Towel Hand Dryer w/ 10-Second Dry Time
We're sorry, but the product you were looking for has been discontinued. Don't worry though, we have a NEW one that we think you might like: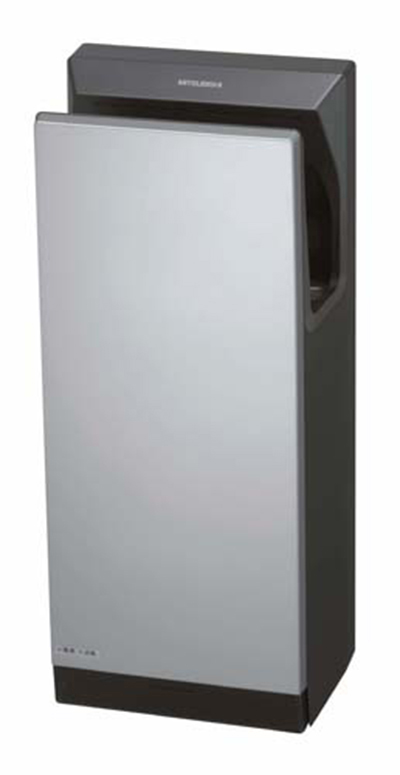 Jet Towel Hand Dryer w/ 10-Second Dry Time
The Mitsubishi Jet Towel Hand Dryer is perfect for offices, restaurants, factories, hotels, supermarkets, and other facilities wanting to reduce environmental impact while providing a quality hand dryer. This hand dryer has a 10 second dry time and is quiet with just 64 dB. Set at low air speed decreases the sound even more making this the hand dryer for quiet places like libraries and studios. The infrared sensors make the control touchless. With a drain tank, water does not go off hands onto the floor or walls and requires only 15-20 seconds of maintenance. Made with ABS plastic consistent with UL94 5VA testing - charcoal with silver front finish.
Mitsubishi JT-SB116JH-G-NA Hand Dryers
| | |
| --- | --- |
| Product ID | 485-JTSGB116EHGUL |
| Manufacturer ID | JT-SB116JH-G-NA |
| Manufacturer | Mitsubishi |
| Crated Weight | 45.00 |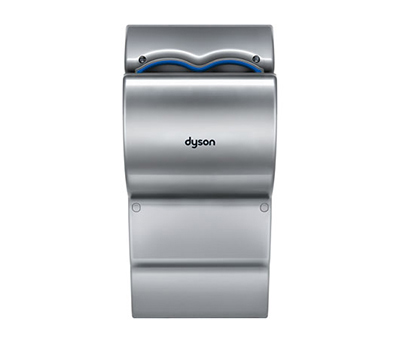 Mitsubishi JT-SB116JH-G-NA Replacement Product
Airblade dB Automatic Hand Dryer - Wall Mount, Metallic Grey, 110-120v
The Dyson Airblade dB hand dryer wipes hands dry with a high-velocity sheet of air in just 12 seconds. Airblade technology results in air traveling 420 mph with a 1400W motor. The HEPA filter removes 99.97% of bacteria from the air used to dry hands. Touch-free operation. NSF & HACCP approved. Polycarbonte ABS casing with homogeneous anti-microbial additive. Grey.
Dyson AB14 Hand Dryers
| | |
| --- | --- |
| Product ID | 082-AB14 |
| Manufacturer ID | AB14 |
| Manufacturer | Dyson |
| Crated Weight | 24.10 |
IN STOCK: Ships in 1 Business Day