We're sorry, but the product you were looking for has been discontinued. Don't worry though, we have a NEW one that we think you might like: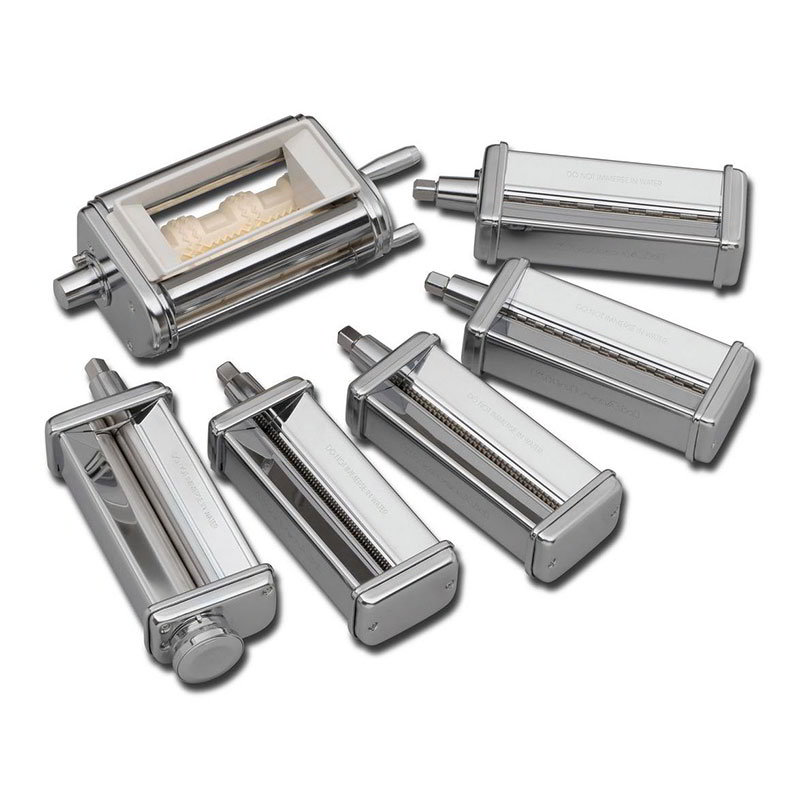 Optional Attachment - Pasta Excellence Set
As of September 2015, KitchenAid has discontinued the popular KPEX Pasta Excellence Set of stand mixer attachments. The good news is KaTom can still offer you the same accessories individually or in smaller sets, including:
KitchenAid KPEX Home Mixer Attachments
| | |
| --- | --- |
| Product ID | 449-KPEX |
| Manufacturer ID | KPEX |
| Manufacturer | KitchenAid |
| Crated Weight | 17.20 |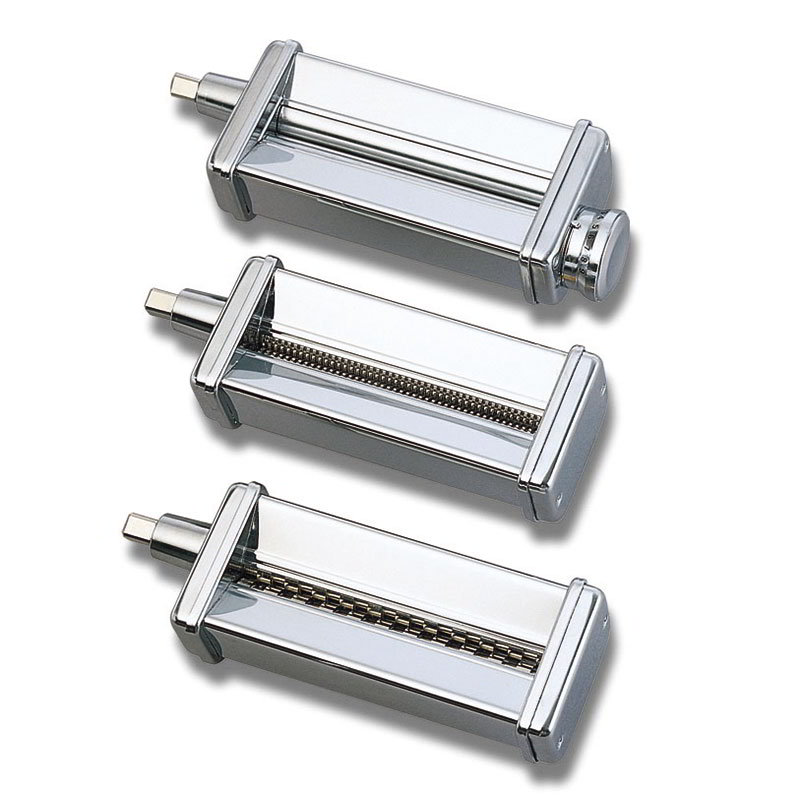 KitchenAid KPEX Replacement Product
Optional Attachment - Pasta Roller and Cutter Set
Pasta roller and cutter set for use with KitchenAid stand mixers. Includes pasta roller, fettuccine and spaghetti cutters. Allow 14 business days for delivery. Warranty not valid when used in commercial environment such as a bar or restaurant.
KitchenAid KPRA Home Mixer Attachments
| | |
| --- | --- |
| Product ID | 449-KPRA |
| Manufacturer ID | KPRA |
| Manufacturer | KitchenAid |
| Crated Weight | 7.30 |
Typically ships within 1 - 3 business days