We're sorry, but the product you were looking for has been discontinued. Don't worry though, we have a NEW one that we think you might like: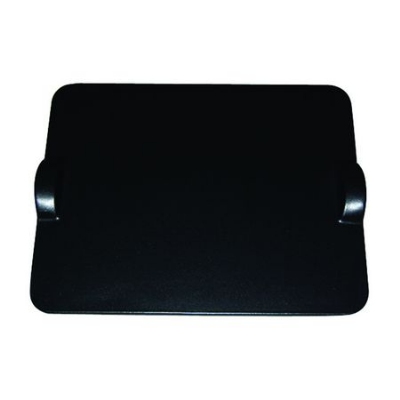 Flame Top Rectangular Pizza Stone, Black
The grilling/baking stone can be used on barbeque grills for grilling meats, poultry, fish, and vegetables. It can also be used in the oven for baking breads, cookies, rolls, biscuits, pizzas and other baked goods. Black.
Emile Henry 717518 Pizza Baking Stone
| | |
| --- | --- |
| Product ID | 174-717518 |
| Manufacturer ID | 717518 |
| Manufacturer | Emile Henry |
| Crated Weight | 12.50 |
Emile Henry 717518 Replacement Product
Grilling, Baking and Pizza Stone, 18x14", Charcoal
Grilling, Baking and Pizza Stone, 18" x 14", solid, durable, retains heat, go directly from freezer to oven, chip, crack, and scratch resistant, dishwasher/microwave safe, lead-free, ceramic, Charcoal
Emile Henry 797518 Residential Specialty Cookware
| | |
| --- | --- |
| Product ID | 174-797518 |
| Manufacturer ID | 797518 |
| Manufacturer | Emile Henry |
| Crated Weight | 9.00 |
IN STOCK:Ships in 1 Business Day