Vita Mix
Smoothies. Shakes. Frozen drinks. What do all three have in common besides being a cold refreshment? They all require the use of a blender. But don't just settle for any standard blender when you can go with a Vitamix commercial heavy duty blender! Vitamix knows their blenders because that is their specialty and they are passionate about it. With so many makes and models to choose from, you are guaranteed to find the blender that is right for you.
Everyone at KaTom knows just how good a smoothie, shake or frozen drink can be after a long hard day. And your customers know this to be true too. Don't disappoint them. Find the Vitamix commercial heavy duty blender that is right for you.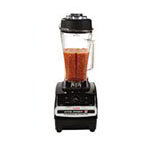 Put everything you want in and then blend it together with the touch of a button when you use Vita Mix food blenders. Vitamix best food blenders offer variable speeds for custom blending of various foods. These Vitamix best food blenders are durable and easy to maintain. Vita Mix food blenders offer heavy-duty performance for mixing thick consistencies with little effort. Get competitive prices on Vita Mix food blenders for your health care kitchen at KaTom.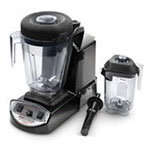 Enjoy healthy drinks whenever you want with Vitamix drink blenders. Expand your menu to include shakes and smoothies that customers will wait in line for with Vitamix drink blenders. Vitamix smoothie blenders feature specially designed blades for quickly breaking up ice . Nutritious strawberry smoothies are just seconds away when you use Vitamix smoothie blenders. Make the choice to invest in a Vitamix drink blender and see for yourself why most coffee and smoothie businesses trust in Vitamix!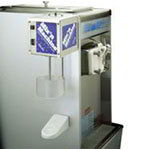 Customize your frozen desserts with a variety of add-in ingredients when you use Vita Mix frozen dessert machines. Vita Mix spindle mixers blend a diverse array of drinks for your beverage needs. KaTom has an assortment of Vita Mix spindle mixers in different styles to choose from. Vita Mix frozen dessert machines offer removable spindles for optimum sanitation. KaTom has Vita Mix spindle mixers at prices kind to your budget.