Vitamix
The Vitamix story starts in 1921, when 'Papa' William Grover Barnard began selling modern kitchen products as he travelled around the country. After helping a sick friend return to health, Papa started studying the benefits of whole-food nutrition, and in 1937 he was first introduced to the blender - a product that could prepare healthy and nutritious foods quickly and easily. Using the Latin word for 'life', he named this new innovation the 'Vita-Mix', and made TV history with the country's first infomercial to demonstrate its benefits. This was followed by the launch of the Vitamix 3600 in 1969, then the Mix'n Machine® in 1985, which led the company to where it is today - producing powerful appliances with durable motors and customizable settings. Vitamix still focuses on Papa's core values of vitality through healthy nutrition and offers countertop equipment for mixing, chopping, and pureeing foods and drinks. Features such as programmable buttons and variable speeds allow operators to automatically prepare food and beverage items to exact specifications, and containers can be removed from the blender base for serving. Vitamix products are durable, powerful, and suitable for home or commercial use.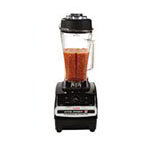 Vitamix food blenders simplify food preparation with intuitive controls and easy-to-clean designs. Variable speeds ensure that food is blended correctly and achieves the desired consistency, and some models include buttons that can be programmed to prepare specific recipes. Vitamix food blenders also solve the problem of excess noise with advance vibration dampening technology in their sound enclosures. The blenders can be wiped clean, and the shatter-proof containers are chemical-resistant.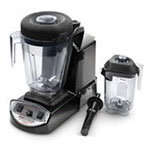 KaTom offers a range of Vitamix drink blenders capable of chopping ice, pureeing fruit and vegetables, and preparing a variety of hot or cold drinks. Blenders with timers, speed controls, and pulse controls are available for customizable prep settings. Vitamix blender containers are made from durable polycarbonate and copolyester and are available in sizes up to one and a half gallons.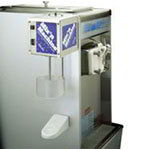 Vitamix frozen dessert spindle mixers are designed to blend candies, cookies, fruit, and other chunky ingredients into frozen desserts such as ice cream, yogurt, and sorbet. Standalone, countertop models are available as well as wall mounted models for customized installation. KaTom sells both varieties of Vitamix spindle mixers with removable agitators, which can be disposed of and replaced, or permanent agitators, which can be wiped clean after each use.

Vitamix Guides & Advice