Varimixer
When an excellent mixer is what you need, look no further! Varimixer builds quality mixers for any size commercial kitchen. KaTom carries a selection of top of the line Varimixer mixers that offer various speeds to choose from. KaTom's large variety of mixer sizes will ensure you find the correct size of mixer you need! Find a Varimixer planetary mixer or floor model mixer in KaTom's impressive selection of affordable Varimixer products.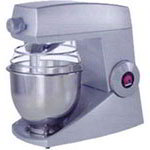 Stop mixing batters for your small restaurant by hand, instead invest in a time saving Varimixer countertop mixer! Varimixer countertop mixers feature the overload protection you can count on as well as durable stainless steel mixing bowls. Don't be fooled by the Varimixer countertop food mixer's smaller size, they have plenty of power and beater shaft torque! Make KaTom Restaurant Supply your supplier for a Varimixer countertop food mixer by placing an affordable order today!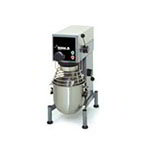 For a heavy duty mixer there is no better place to look than KaTom's fine selection of Varimixer floor mixers! Every Varimixer planetary mixer model is manufactured with durability in mind, so you can rest assured they last. No matter if you're looking for a Varimixer floor mixer that can hold 20 quarts or as much as 150 quarts, KaTom has what you need for a competitive price. Choose the perfect Varimixer planetary mixer for your needs with KaTom Supply!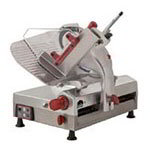 Slice your deli meats fresh for less by shopping with KaTom Restaurant Supply for a high quality Varimixer food slicer. Varimixer food slicers come in strong, gear driven models as well as more affordable belt driven models. No matter if you're in the market for a Varimixer meat slicer with automatic function or a manual model, KaTom has your business needs covered with low pricing. Order the Varimixer meat slicer you need with your friends at KaTom today.