Tuxton
Tuxton China brings the world fine dinnerware in the rich, inviting colors that are in high demand. Imagine your dinner table graced with creamy blanco white Tuxton China plates and dreamy cilantro green bowls. KaTom Restaurant Supply carries Tuxton China dinnerware at low, affordable prices! Choose the color of Tuxton China dinnerware you need to match your current dining room color scheme with KaTom today!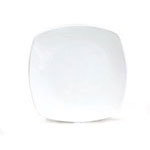 Chic, modern and always versatile, blanco white Tuxton China Dinnerware can be used with any restaurant setting or decor. It can be paired with colors and will compliment them nicely. Tuxton China Dinnerware in blanco white is available from KaTom Restaurant Supply. Get yours today!
The deep blue of this cobalt Tuxton China Dinnerware series is reminiscent of the deep blues of the ocean. Great for restaurants that want to bring out the nautical theme or just enjoy being in a sea-state-of-mind. This beautiful eye catching Tuxton China dinnerware in cobalt will provide you with many years of use. Order yours from KaTom Restaurant Supply today.