SaniServ
SaniServ has been making quality ice cream machines since 1929 with simplistic design and rugged construction. Did you know that SaniServ also made the very first frozen custard machine? KaTom is proud to sell top quality SaniServ ice cream and yogurt products at the prices your budget is sure to love. With products like ice cream/frozen yogurt machines, frozen drink machines, and spindle mixers your establishment will be ready for the hot summer weather!
Find the SaniServ equipment your restaurant or ice cream shop needs today with KaTom Restaurant Supply and get a SaniServ ice cream machine that guarantees quality.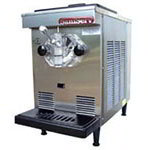 Delicious, cold, and full of flavor, ice cream is the way to go for those hot summer months. SaniServ soft serve machines are made with long lasting durability in mind and are easy to use! KaTom Restaurant Supply sells SaniServ soft serve machines with several mix capacity options to choose from. These SaniServ frozen yogurt machines make it possible to serve your guests an even healthier option than traditional ice cream. Order a SaniServ frozen yogurt machine with KaTom today!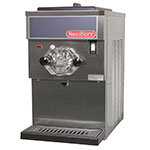 Saniserv 401-YOGURT Countertop Ice Cream/Yogurt Freezer - Five 4 oz. Servings per Minute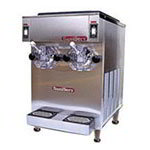 Start serving crisp, refreshing frozen drinks customers won't be able to resist by ordering a SaniServ frozen beverage machine from KaTom. KaTom sells SaniServ frozen beverage machines that make everything from frozen cocktails to milk shakes. KaTom Restaurant Supply keeps your business in mind when pricing SaniServ frozen beverage machines so finding the perfect model for your budget should be easy! Purchase the SaniServ frozen beverage machine your ice cream shop needs today!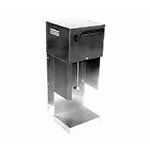 Freshly mixed old fashioned milkshakes are a force to be reckoned with! Start serving them up with ease by using a SaniServ milkshake mixer from KaTom! These SaniServ milkshake mixers use spindles to efficiently mix up hard scoop ice cream or soft serve ice cream. When you use a SaniServ spindle mixer, your milkshake making times are sure to decrease. Order the SaniServ spindle mixers your business needs today with KaTom!