Primo Grills
Primo Grills products are proudly made in the USA to meet the highest of quality standards, so you know you'll be getting a long lasting grill. Each Primo Grills grill is specially designed to retain moisture for a juicier end product. Their unique oval grill shape makes the Primo Grills grill a more flexible and versatile cooking tool than other grills. You'll be delighted to see that Primo Grills kept your food in mind when designing the direct and indirect heat grates featured inside of their grills that help to reduce the chance of burning.
Don't wait to start grilling the right way with a Primo Grills grill! KaTom Restaurant Supply proudly sells Primo Grills at competitive prices. Choose the best Primo Grills for your needs by shopping with your friends at KaTom Supply today.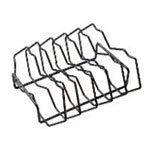 Find the perfect add on to your Primo grill with KaTom Restaurant Supply's selection of Primo Grills grilling accessories. This category of Primo Grills grilling accessories features helpful tools like thermometers, rib racks, and more! You'll also notice that KaTom sells Primo Grills grill accessories for improving the way your grill cooks including turkey setters and pizza stones. Take a look through KaTom's collection of Primo Grills grill accessories today!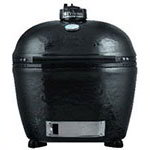 Made in the U.S.A., Primo Grills are built to last. These ceramic grills are designed to meet all your outdoor grilling needs. Choose from the unique Jack Daniel's edition, the classic Kamado, or the oval model outdoor cooker. Primo grills retain the moisture of foods so your menu will be full of selections that are juicy and full of flavor.