Omega
If your business is looking for a dependable juicer brand, Omega has you covered. Omega has strived to manufacture only the best, most reliable juicing equipment on the market. Omega products are perfect for healthcare establishments, cafes, restaurants, and even healthy eating boutiques.
Whether you're looking for a heavy duty blending system or a juicer you can count on, KaTom Restaurant Supply is sure to have the best model for a great price. Browse KaTom's fine selection of Omega products today!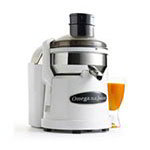 Juice is only a moment away when you use high quality Omega juicers from KaTom! Omega juicers are made with heavy duty use in mind so you can rest assure your model with be long lasting! These Omega juice extractors feature heavy duty blades and come in several styles to best suit your business's needs. Make KaTom Restaurant Supply your supplier for Omega juice extractors by placing your order today; you won't regret it!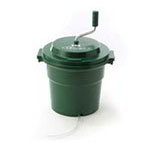 KaTom Restaurant Supply's selection of high quality Omega miscellaneous equipment is sure to have just the thing for your food service business! This collection of Omega miscellaneous equipment features everything from salad spinners to slushie machines. Imagine the look on your convenience store customers' faces when they have found you've added an Omega drink dispenser! Start serving refreshing beverages from a Omega drink dispenser by placing your order with KaTom today.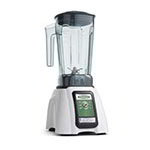 Blend up delicious Margaritas or Daiquiris by using a Omega drink blender from KaTom Restaurant Supply. KaTom's collection of Omega drink blenders come with variable, toggle, or push button controls and feature several container capacity options. Omega bar blenders are affordably priced so you don't have to worry about breaking your business's budget. Choose the Omega bar blender you need today with KaTom!