MagiKitch'n
Since MagiKitch'n is one of the leading manufacturers of charbroilers in North America you can be sure their craftsmanship is nothing but top of the line! With over 60 years of experience in making quality cooking equipment, MagiKitch'n products are sought after by restaurants around the world.
KaTom sells this great MagiKitch'n equipment at prices that won't break your budget. Order the finest of MagiKitch'n charbroilers and griddles for your food establishment from your restaurant supply choice, KaTom Restaurant Supply!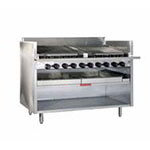 Use a MagiKitch'n charbroiler to cook your entrees to savory perfection. KaTom Restaurant Supply sells MagiKitch'n charbroilers that come in both natural gas and liquid propane accepting models. These durable MagiKitch'n charbroil grills come in a variety of sizes ranging from small 24 inch models to larger units. Take your time and find the perfect MagiKitch'n charbroil grill model for your needs by shopping KaTom.com.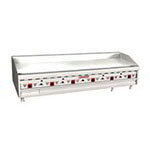 The MagiKitch'n cooking griddle cooks food so deliciously that it's almost magic! Everything from succulent grilled chicken to eggs and bacon cook up perfectly on MagiKitch'n cooking griddles. You'll be happy to see that the polished cooking griddle plates on MagiKitch'n countertop griddles are made to last in heavy duty conditions. Order the high quality MagiKitch'n countertop griddle you need for a low KaTom price today.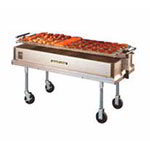 MagiKitch'n commercial grills are what every commercial kitchen needs! MagiKitch'n commercial grills are the backbone of every successful kitchen! MagiKitch'n commercial grills allow you to operate your kitchen at the highest levels possible! MagiKitch'n grills will be a welcome addition to any size commercial kitchen! Find MagiKitch'n grills right here at KaTom Restaurant Supply!