Cook-Tek
CookTek has been working to change the way the world cooks, serves, and delivers food be consistently producing some of the most efficient cooking equipment in the industry. By using the energy saving power of induction, CookTek products will keep your utility bills down and your kitchen cooler!
Shop KaTom for the game changing CookTek induction products your commercial kitchen needs. Browse through KaTom's CookTek induction products today and save with low, competitive pricing you won't be able to pass up!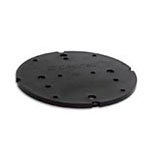 Keep pizza piping hot and ready for delivery with Cook Tek pizza bags from KaTom Restaurant Supply. Cook Tek pizza bags feature VaporVent which helps to control the moisture inside of the bag. KaTom Supply also carries Cook Tek miscellaneous induction products like thermal pizza delivery systems and pellet chargers. Find the ideal Cook Tek miscellaneous induction products for your business with your food service friends at KaTom.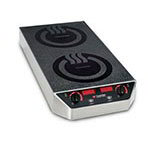 Keep your kitchen cooler and safer by using a CookTek induction range from KaTom. KaTom Supply's selection of CookTek induction ranges cook by using magnetism to heat only the cooking vessel. You'll be happy to see that CookTek commercial induction cookers are very affordably priced with your budget in mind. Order the piece of equipment that will change the future of cooking as we know it; order a CookTek commercial induction cooker with KaTom Restaurant Supply!