Bloomfield
The world runs on coffee, and Bloomfield knows it! Bloomfield offers coffee brewers designed to be easy to operate and long lasting. Look no further when searching for coffee brewers of the future; Bloomfield coffee brewers are endowed with a great deal of technology to take the edge off prolonged, repeated use. Equipped with a stainless steel, non corrosive water pan, a brew light to designate when water is at optimum brewing temperature, Bloomfield coffee brewers get the job done the right way every time.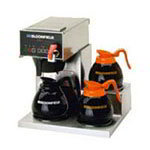 Bloomfield Coffee Makers are an easy way to brew the coffee your guests crave. They're affordable, simple to operate, and easy to clean.
Bloomfield commercial coffee accessories will help give you all the items you need to make and serve coffee properly! Bloomfield commercial coffee accessories are a great addition to any commercial kitchen that serves coffee to their guests! Bloomfield coffee accessories are a must have! Find Bloomfield coffee accessories right here at KaTom Restaurant Supply!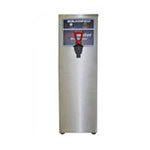 Bloomfield commercial hot water dispensers are a great way to ensure that you have hot water to cook with at any point in time throughout the day! Why wait to boil water when you can add a Bloomfield commercial hot water dispenser to your kitchen. Make sure you have hot water all time with Bloomfield hot water dispensers! Find Bloomfield hot water dispensers right here at KaTom Restaurant Supply!