Bettcher Batter Breading Machines Reduce Costs and Increase Production
If you've ever had the pleasure of sinking your teeth into a pork chop that has been hand battered and coated in delicious seasonings and fried, and you've also had one prepared plainly, you know there's no comparison. Battering and breading is a delicious way to prepare food at a price your guests will consider a value.
With an automatic breader from Bettcher Industries, you can forget the laborious, messy days of dip, roll, and repeat. Before Bettcher breaders, cooks took on the task of hand dipping meat and vegetables into an egg wash or other batter and then coating each individual piece with bread crumbs. The process wasn't just messy; it was time-consuming and wasteful of many costly ingredients. KaTom recently took a trip to Mama's Farmhouse Restaurant to learn how employees there are enjoying the benefits provided by the new technology of Bettcher Industries automatic breading machines.
Say Goodbye to Costly Pre-Cooked Frozen Food and Hello to Repeat Customers
And, if you don't want to take the time to hand batter and bread food items yourself, you're forced to spend nearly 40% more for the convenience of having some other company to do it for you. With an automatic breader from Bettcher Industries, you're in complete control over the cost and quality of your product. The Brettcher batter breading machine allows you to increase your restaurant's selection of menu items by using locally sourced seafood, meats, and produce, while also experimenting with a variety of flavor combinations for unique, memorable menu items that will have your guests coming back for more.
The Way a Bettcher Automatic Batter Breading Machine Works
So, how does it work? The automatic breader's conveyor system evenly coats fresh fish filets, chicken breasts, vegetables, and more with the perfect amount of batter and precise amount of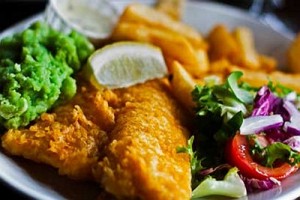 breadcrumbs. Since it's constantly moving, your batter is constantly mixed and your seasonings are thoroughly blended, so you never end up with spicy habanero chicken with more heat than you can handle. This allows you to save a significant amount on ingredients - up to a whopping 50%! - while maintaining consistent results, regardless of the operator --for onion rings that have the same quality and delicious taste in your restaurant's Dallas location as they do in Denver. Also, the intelligent design of these automatic breaders means there isn't a surplus of bread crumbs compromising your oil, so you preserve the life of your oil by as much as 10 percent.
ABB Automatic Batter Breading Machine
With an ability to bread food three times faster than the old-fashioned way, the ABB automatic batter breading machine drastically cuts your labor costs as much as 70 percent. The vibrator spring on this machine's conveyor helps preserve your oil and saves your bread mixture up to 40%. Bettcher designed this easy-to-use machine with an ergonomic design that reduces operator strain. For fast cleaning, the ABB automatic breading machine easily disassembles for washing in your dishwasher or by hand.
Optimax KC-1 Compact Breading Machine
Easy to operate and energy efficient, the Optimax automatic breading machine features a compact, 18-inch width for space savings in your restaurant's busy kitchen. The Optimax compact breading machine has a ¼ HP motor that conveys your food items, submerging them in a thin or thick batter. Your product is then dropped onto a breading conveyor that holds products from 8 to 18-pounds. Paddles create a wave of breading for thoroughly coated food, ready for frying or baking. The food grade constructed breading conveyors and covers on this machine can be removed without the use of any special tools for handwashing.
Optimax C-1 Single Breading Machine
Powered by a ¼ HP motor, the stainless steel wire conveyor belt on the Optimax C-1 stays in constant motion for consistent batter and breading mixing. The Optimax single breading machine works with a variety of different batters to thoroughly coat large and small items, from bone-in chicken pieces to shrimp.
Optimax C-2 Double Breading Machine
Bettcher's Optimax double breading machine has a ¼ HP motor and versatile design that can coat large fish filets to onion rings with a variety of batters and breadings. The Optimax C-2 automatically drops your food into batter and allows it to drain before dropping your product into the breading conveyor where it passes through a wave of delicious breading.
The Bettcher Automatic Breader is Easy to Use and Maintain
Practically effortless to train on and operate, Bettcher's powerhouse machines batter and bread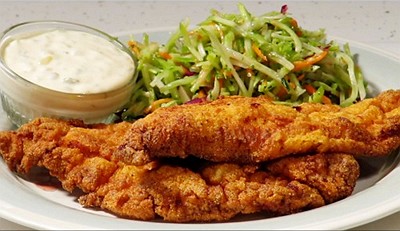 three fish filets in the time you've barely finished one, with an intelligent, ergonomic design that reduces operator strain. And, with durable construction of NSF approved materials, you can easily disassemble food zone parts of a Bettcher batter breading machine and place them in your dishwasher for speedy cleaning.
So, stop the clumpy dip, roll, repeat saga already and enjoy the enormous cost (and sanity savings) one of Brettcher's labor-saving batter breading machines is sure to provide! Stop giving your money to other companies for bland, pre-cooked frozen food and start battering and breading your way to fresh, innovative menu items that will make your restaurant a household name.
For any questions regarding Brettcher batter breading machines, or to purchase one of these machines, feel free to contact one of our customer service representatives at 1-800-541-8683 or send an email to: info@katom.com.