Berner
Berner International prides themselves on offering the most innovative and high quality equipment like air curtains and air doors. KaTom is proud to offer the quality Berner products your restaurant needs! Use warmth emitting patio heaters to keep your outdoor eating area open for business, even during colder weather.
Find the Berner patio heater and Berner air curtains your establishment needs and get the quality assurance you want with Berner.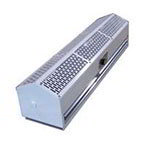 Customers entering your business is always a good sign but what about the air they're letting in from the outside world? Protect your internal temperatures with a Berner air door from KaTom. Berner air curtains are made to keep insects, dust, and outside temperatures out! Since KaTom carries several types of Berner air curtains you'll be sure to find the one you need. Choose an American made Berner air door for your business today with KaTom.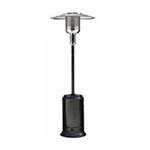 No one likes to be cold when they are eating outside, so make sure you invest in Berner commercial patio heaters! These Berner commercial patio heaters will allow you to have a patio clientele all winter! Make sure you take advantage of our line of Berner restaurant patio heaters this winter! You can fine Berner restaurant patio heaters right here at KaTom Restaurant Supply where satisfaction is a guarantee!