Berkel
Berkel is here on KaTom.com with a slew of great products that will help you to get more done! For the last 100 years business owners have been receiving great results with Berkel products, from their extensive line of slicers to mixers and more!
Order a new Berkel mixer or Berkel slicer today, and realize the difference high quality equipment makes. Look to Berkel products from KaTom Restaurant Supply for your commercial restaurant equipment needs today!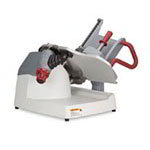 Berkel slicers represent quality and dependability in the restaurant equipment industry. Berkel food slicers provide uniform results with each cut, reducing your costs and wasted product. Berkel commercial slicers are available in 5 different sizes to accommodate any bakery, deli, or restaurant business.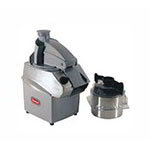 Does your restaurant need a dependable food processor? Look no further! Berkel commercial food processors feature stainless bowls for extra durability in hectic settings. You'll be glad to know that Berkel electric food processors feature 4 speeds, making them great for a variety of utilizations. These vertical Berkel electric food processors can process over 4 lbs of product per minute so they're truly an asset to any business. Choose the Berkel commercial food processor you need with KaTom!
Food doesn't last forever but you can make yours stay fresh for longer by using a Berkel vacuum packing machine. You'll save money on food cost with an affordable Berkel vacuum packing machine! Berkel vacuum sealers will also help in aiding with portion sizing, thus making cooking less of a portion guessing game. Choose the durable Berkel vacuum sealer you need today with KaTom Restaurant Supply!