Accutemp
As manufacturer of some of the world's best steamers and griddles, Accutemp knows quality products. Durable design and funtionability help to make Accutemp griddles and steamers a top choice for commercial food establishments! Accutemp's products are perfect for use in restaurants and catering businesses alike. Purchase a new Accutemp steamer or Accutemp griddle today with KaTom and finish your restaurant's kitchen requirements!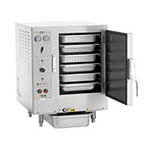 Bring the healthy option of steamed dishes to your restaurant or catering menu with Accutemp steamers from KaTom Restaurant Supply! Steamed foods made in Accutemp steamers are lower in fat than fried foods and taste delicious! KaTom's selection of Accutemp convection steamers work quickly to cook and hold your food. Choose from several pan capacities for the Accutemp steamer your business needs. Order today with KaTom and save with competitive pricing!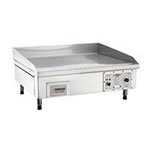 Cook your way to the top with Accutemp griddles from KaTom Restaurant Supply! These fine Accutemp griddles feature solid construction that will last in your busy restaurant. No matter the amount of business you have KaTom is sure to carry the correct size of Accutemp griddle for your establishment. These durable Accutemp griddles are perfect for making mouth watering pancakes, sausage, burgers, fried potatoes and more! Choose Accutemp griddles for your diner or restaurant today with KaTom!