What Is the Best Beer For Green Beer?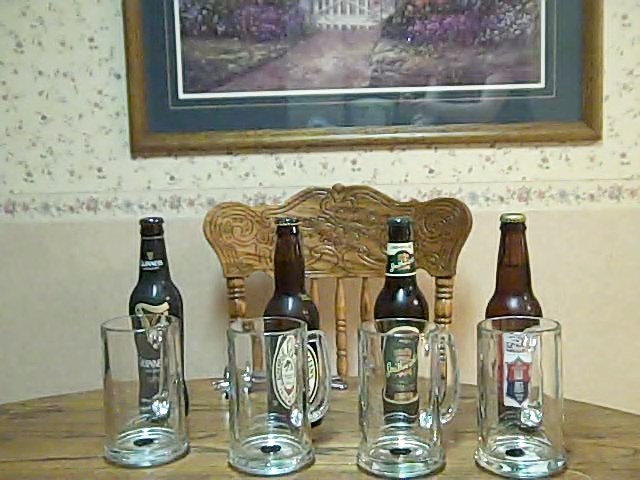 I have never been that big of a fan of beer but lately I've developed more of a taste for it. I was very surprised when I was asked to write a Saint Patrick's Day beer review, after all there are plenty of other people in the office who can appreciate beer more than I. What can I say...I like fruity drinks. Nevertheless, I readied myself to go beer shopping.
Off the bat, I realized I had never tried most of the Irish beer brands. I quickly grabbed up three fairly well known types (Guinness, Smithwick's, and Killian's Irish Red) and decided on pale ale from a Mississippi brewery that looked pretty interesting.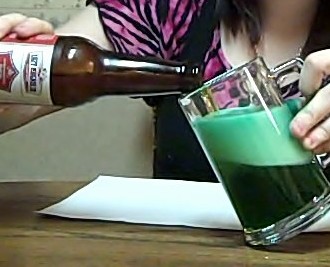 This video has proven to be one of the funnest I've done in a while. It could be because I wasn't expecting some of the beers to taste the way they did (Guinness has such as STRONG flavor) or it could be the fact that I got to sit the whole time and drink beer. Either way, you're sure to find this video at least a little bit entertaining as well as helpful when it comes to your Patty's Day selection.
I judged the beers on flavor and color (once the green dye was added). Many of the Irish style beers were a lot darker, especially the Guinness. I could only guess what the green dye would do to them beforehand.
As you can see from the video, many of the dark beers were still REALLY REALLY dark. This didn't mean they tasted bad, mind you. They just weren't the prettiest. The Reb Ale (from Mississippi) was the jewel of the bunch, turning a beautiful emerald green. Its flavor was very interesting in comparison to the other beers. However, Killian's Irish Red was the winner in the flavor category in my opinion. I actually ended up finishing it after the video was complete! Here are our final ratings: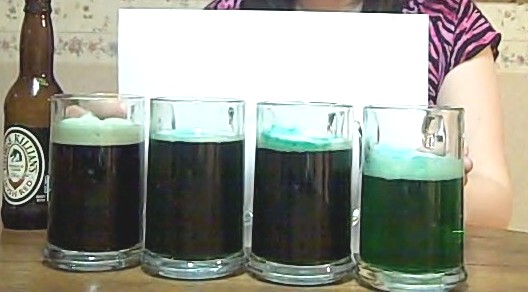 Guinness
Color:
3
Taste:
6
Killian's Irish Red
Color:
7
Taste:
7
Smithwick's Red Ale
Color:
5
Taste:
7
Lazy Magnolia's Reb Ale
Color:
9
Taste:
6
I may not be a pro at beer tasting but I can say it was a really cool experience. You never know, next year I could be a lot better at it! Either way, make sure you have the proper mug for your beer drinking experience. KaTom has an awesome selection of beer mugs that are sure to have your guests drinking in style.
We want to hear from you! What is your favorite beer for Saint Patty's day? Do you prefer drinking darker Irish beers or light beers? Let us know by commenting on the blog, sending us a tweet, hitting up the KaTom Facebook wall, our Google+ account, or our Youtube channel!!!
Follow @KatomRS
Sláinte! (Cheers!)
-
Heather ;)