Viva Las Vegas! (At The Growco Conference)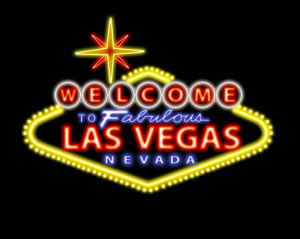 So we have been tweeting all morning about Inc. Magazine's Growco Conference, and some of our followers may be wondering exactly what Growco entails.
As we blogged last week, KaTom Restaurant Supply, Inc. is one of five finalists in INC. Magazine's contest for America's "Next Economy Hero. One of the perks of being a finalist is our President / CEO, Patricia, was invited to attend the Growco Conference and serve as a panelist during the "Economy Heroes session.
Well folks, the panel is today and here at KaTom we are counting down the hours until Patricia takes the stage this evening; however, participating in the Economy Heroes session is not the only thing she is doing.
Attendees at the Growco conference are privy to expert advice from business-growth professionals such as Keith Ferrazzi and Dan Heath (check out their books Switch and Never Eat Alone). Those at Growco have spent today receiving guidance in regards to company growth with a good mix of networking.
Later on the "Economy Hero winner will be revealed during the panel, and afterwards the winner and finalists will be celebrated at an Economy Heroes Cocktail Reception hosted by SAP, at the Cosmopolitan Hotel's Outlook Grill.
Be sure to check the blog tomorrow for a recap of today's panel and Friday's conference sessions!
Follow KaTom's hourly Twitter updates of the Growco Conference!
We'd also like to give a shoutout to the other four "Economy Hero finalists: The Fresh Diet, Big Ass Fans, Monogram Foods and Shenandoah Growers, Inc. Check them out!