Thyme For Easter: A Thyme Honey Baked Ham Recipe!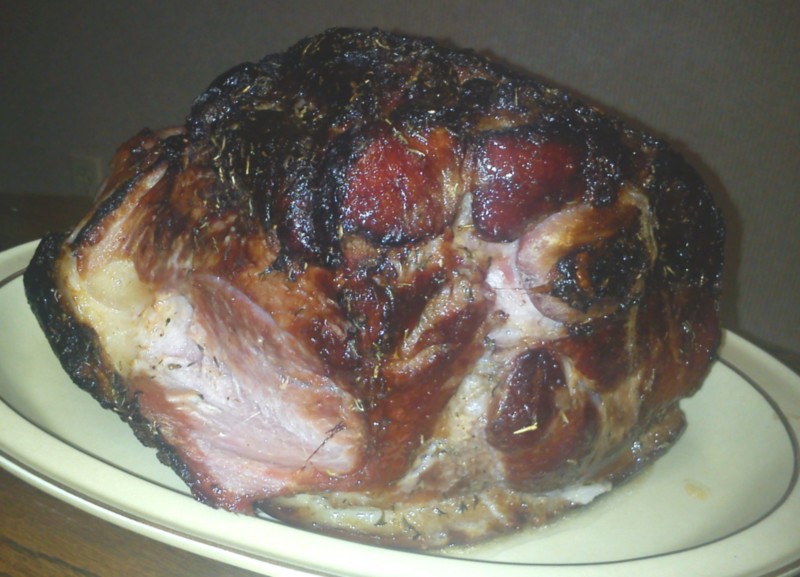 Easter is creeping up on us like a thief in the night! While I may not be able to visit my family this year, we are planning to do it up right with fresh baked Easter ham and all of the fixings. Because I'm stubborn (and also because I'm a do-it-yourself-er) I refuse to buy a pre-cooked, ready to eat honey ham as many end up doing. No, if I'm going to bake and glaze a ham I'm doing it MY way.
Or, erm, Gourmet's way...with a twist.
I omitted one of the ingredients in the original recipe (Worcestershire sauce) and instead replaced it with delicious spicy honey mustard. The resulting ham was scrumptious, juicy, and definitely a crowd pleaser!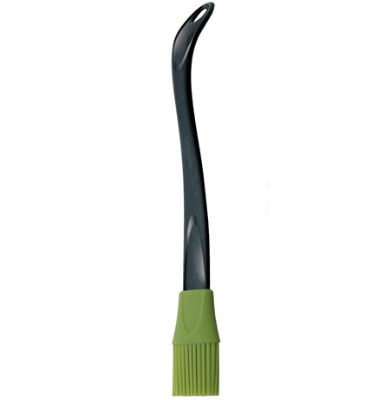 Thyme Honey Ham
What You'll Need:
2 teaspoons dried thyme
3 tablespoons melted butter
¼ cup apple cider vinegar
¼ cup REAL honey
1 tablespoon brown sugar
1 teaspoon spicy honey mustard
Instructions:
Remove the netting and packaging from your ham.
Place the ham in a foil covered roasting pan, with or without a rack.
Cut diagonally through the fat but not into the meat of the ham.
Cut again in the opposite direction, creating a diamond shaped pattern.
In a very small bowl or glass, combine the thyme and melted butter. Set aside.
Add the vinegar to a small sauce pan over high heat.
Reduce the vinegar until there is only about a tablespoon of liquid left.
Add the butter-thyme mixture, honey, brown sugar, and spicy mustard to the pan, whisking well.
Take the sauce off of the heat. The basting sauce is now ready!
Using a natural bristle brush or silicone brush, slather 2/3 of the basting sauce on the ham, taking extra care to get it in between the cuts.
Bake your ham in an oven preheated to 325. Cooking times vary depending on the size of your ham. My ham was about 8 lbs. and reached the correct internal temperature of 160 degrees in 3-1/2 hours.
Half way through the baking process, baste the ham with the remaining sauce. If the top of the ham is getting brown too quickly, cover it in an aluminum foil "tent.
Once the ham reaches the internal temperature of 160 degrees, remove it from the oven and let it rest at least 10 minutes before carving.
Carve it up and serve with your favorite Easter side dishes!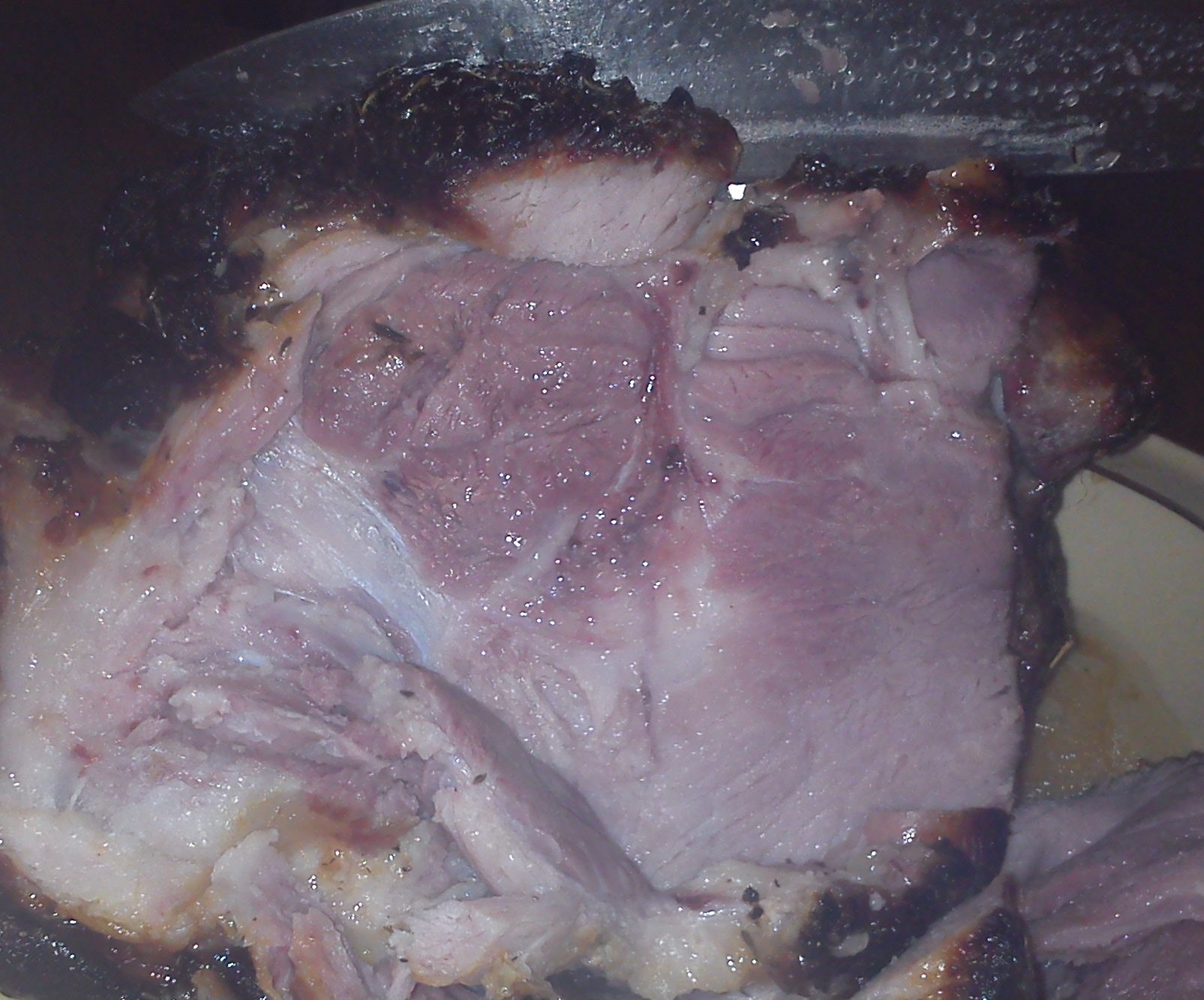 I'm not hamming it up when I say this recipe is delicious! Both my fiancé and his cousin ate it up at lightning speed. Seriously, I had no idea the human body could even HOLD as much ham as they ate and THEN they came back for seconds. This recipe wasn't just a hit...it went platinum.
Do you have any questions about this easy ham recipe? Let us know by commenting on the blog, sending us a tweet, hitting up the KaTom Facebook wall, our Google+ account, or our Youtube channel!!!
Follow @KatomRS
Have a wonderful Easter!
-
Heather ;)
Recipe courtesy of Gourmet
Song "slumlord" by and courtesy of Lo tag blanco
Yummy Yummy Ham picture taken by Elise Bauer and courtesy of Simple Recipes