KaTom family gets into the Halloween fun
To celebrate Halloween, KaTom invited all employees to participate in the Costume Challenge. There were four categories: The Scariest, Best Character, Most Creative, and Best Overall.
With prizes on the line, everyone went all out! We saw zombies, chickens, and even a Honey Boo Boo! It was a tight race, but we finally voted on the winners in each of the four categories. The election was held, all votes were counted and recounted, and the people have spoken! From the pool of our lovely contestants, KaTom picked the costumes that impressed the most!
So, without further ado, KaTom proudly presents...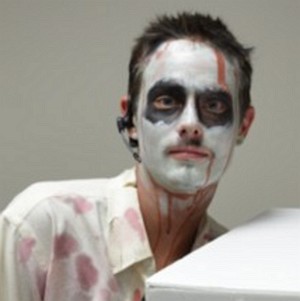 In the category of Scariest Costume, KaTom Customer Service Representative Josh took the prize with his zombified look.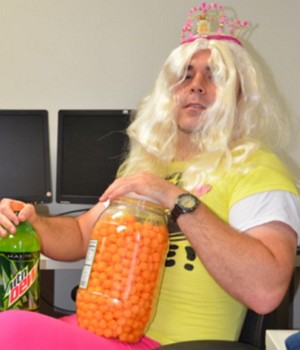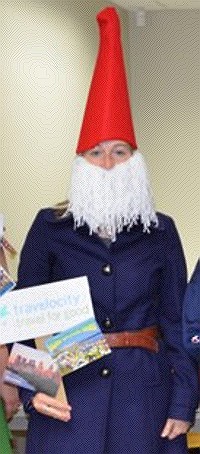 For Best Character, there was a tie! Derek won for his mainly scary recreation of a popular reality star. Can you guess who? KaTom Digital Marketing Specialist Lyndsay offered a considerably less-frightening visage in her roaming gnome costume. Where's she off to next?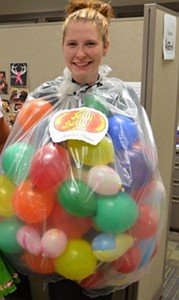 In the category of Most Creative, Tamara, as a bag of Jelly Beans, got the most votes.
And, drum roll please...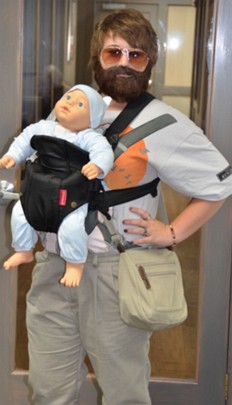 In the category of Best Overall, Kimmie, as Alan from "The Hangover" movies, was the overwhelming favorite of the KaTom family!
Great job, everyone! And congratulations to Josh, Derek, Lyndsay, Tamara, and Kimmie! We're certain they will come home with bags full of candy when they go door-to-door this evening. And, we are sure they will share their haul with the rest of us tomorrow.