Star Mfg Training At KaTom!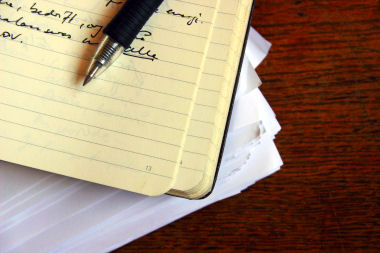 This week we were fortunate enough to receive training from George and Barry Davis from Star Manufacturing! These gentlemen provided a great explanation of Star products, their certifications, and the perks of owning Star equipment.
Star has an ISO 9001 certification which is an ongoing process, guaranteeing a set standard of excellence. If you didn't already know, Star was also named best in class for 2004, 2005, 2006, 2007, and 2008, making them a serious contender in the equipment world. George let us know that Star Mfg wants to build an unbreakable trust with their customers. They have worked for years to bring you the products and certifications that reflect this wish.
With that said, George and Barry really gave us some prime information about charbroilers, griddles, and more! Did you know that Star manufactures griddles with names to help determine which is best for your needs? For example, Star-Max griddles are for medium duty use and Ultra-Max griddles are made for heavy duty use with 1 inch thick plates.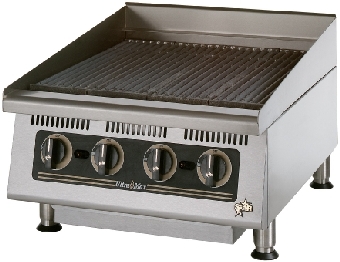 George and Barry let us know that proper cleaning of your griddle can also make a huge difference in its performance and life. Star's double sided grills and griddles must both be seasoned before use and after cleaning. This helps to create a non-stick surface for the foods you cook. They also gave us a warning: Most restaurants begin seasoning their grill or griddle with a cooking spray (like PAM). Most cooking sprays include glucose, AKA SUGAR! How is burning sugar on your grill or griddle going to help out with its seasoning? The answer is: It won't! Cooking sprays carbonize, reducing your equipment's heating power and making everything stick to the cooking surface. When you season your griddle, make sure to use high quality cooking oil instead of spray cooking oil like PAM.
We also learned about the importance of distributing the char rock on your Star charbroilers evenly. Many buyers do not know that most charbroilers come with enough char rock and then some, thus resulting in the customer adding all of the char rock to the charbroiler. This is not needed and will result in the heat being reflected down instead of up towards the cooking food. Barry and George recommend cleaning the char rock on a weekly basis and removing all of the disintegrated rock. Star also offers radiant heat charbroilers that produce fewer hot spots and flare ups than char rock charbroilers. You'll be happy to know that Star's radiant heat charbroilers have no price difference from the char rock charbroilers!
Make sure you watch our training video for more awesome equipment cleaning tips, facts, and more!