So You Want To Start An Ice Cream Parlor...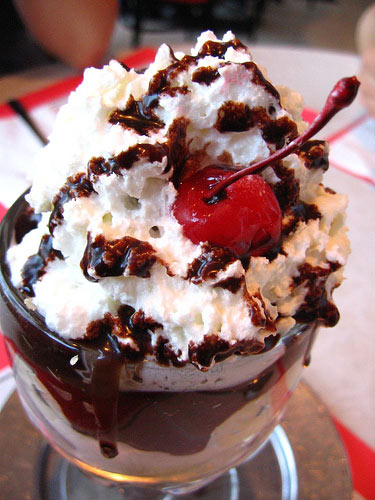 "Age does not diminish the extreme disappointment of having a scoop of ice cream fall from the cone." - Jim Fiebig
I scream. You scream. We all scream for ice cream! Apart from the occasional brain freeze, many people would agree that there is nothing better in this world than two big scoops of ice cream. From small mom-and-pop parlors to the big chains, ice cream is definitely a popular, money-making product. But have you ever thought of opening up your very own ice cream shop?
Well then, you've come to the right place! KaTom is here to help you with this handy guide to opening your own ice cream business. From supplies and equipment to permits and licenses, it's all here!
YOU NEED EQUIPMENT!
It would be pretty much impossible to sell ice cream without the necessary equipment. Imagine 30 flavors of the best scoopable cold confection without any refrigeration. That would just be a tragedy! If you chose to use traditional scoop ice cream in your shop, an ice cream dipping cabinet is the sure way to go. These ice cream freezers allow the customer to see the product while providing the below-freezing temperatures needed to keep your product from melting.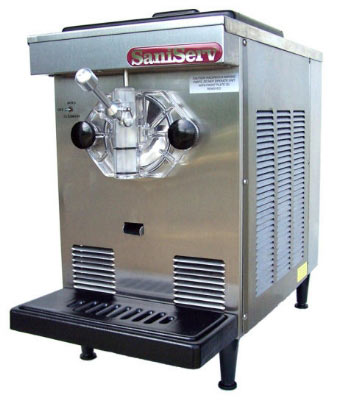 If you decided that soft serve is your best bet, then you will need a machine to make it. On top of dependable refrigerated equipment, you'll need dishes to serve your product in, dispensers for candy, utensils to eat with, scoops, ice cream cone dispensers, mixers for milkshakes, and even seating for your guests. As always, KaTom has you covered!
Below is a list of the great necessities you'll need to get your ice cream parlor started!
These items will definitely get you off on the right foot!
WILL YOU FRANCHISE...?
You might want to jump into a franchise ice cream shop because it probably is one of the easiest ways to start. Franchises tend to know exactly what products they want to sell and what to use to make those products. Choosing to start a franchise store doesn't always come at a cheap price though. Start-up costs as well as royalty fees and other costs can make your overall investment add up to the hundreds of thousands. To give you an idea of some of the costs, here is a chart of the most popular franchise ice cream shops:

...OR DO IT YOURSELF?
If you're starting an original ice cream business, congratulations! You won't have to answer to any franchise rules and instead get to make your own decisions. These decisions can be everything from how to design the inside of your store to what you plan to sell. The best way to start is to write out a business plan for your shop. Getting everything down on paper helps to really organize your thoughts and makes for a smoother decision making.
LOCATION!
A location can make or break you. Prime spots for ice cream parlors tend to be near movie theaters, schools, other restaurants, malls, and parks! Since ice cream is a cold product, I would also advise thinking about the seasons in relation to your choice of location. For example, placing your shop near a ball field where children play could result in great sales during spring and summer but may have nearly no business by the time fall and winter roll around.
WHATCHA SELLING?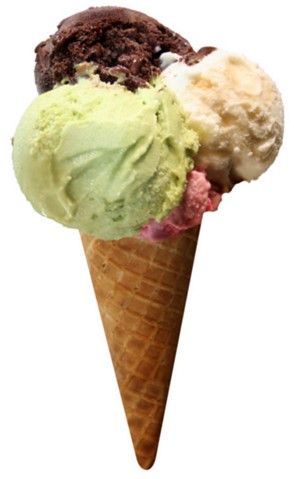 One important choice to make when opening an ice cream parlor is what kind of ice cream you will be selling. The two main types of ice cream are the hard scoop ice cream and soft serve. Scoop ice cream comes in a HUGE variety of flavors and tends to melt slower than its soft serve cousin. Soft serve ice cream melts quicker due to the added air (called overrun) but is also said to be more flavorful because of its higher temperature. Also, soft serve is easy to dispense, is frozen quickly in a machine, and has a lower milk fat content than scoop ice cream. There are also plenty of other non-ice cream options to choose from when it comes to frozen treats that can be equally satisfying. Frozen yogurt, gelato, frozen custard, and sherbets are all delicious and crowd pleasing!
Another important thing to consider is the flavors of your products. Do you want to be all traditional with vanilla, chocolate, and chocolate chip or is your parlor more of the triple peanut butter truffle fudge sort of place? Remember, variety is the spice of life! Offering a lot of flavors plus an assortment of candies/toppings for ice cream can mean more sales!
For added store memorability you may want to consider adding a show stopper to your menu. A small ice cream shop in California came up with the idea to present a challenge to its customers: on the menu it stated that their sundae was "impossible to eat" due to the huge amount of ice cream it contained. Strangely, it seemed as though everyone who swarmed the place wanted to try this big-ticket item. Lesson learned: unique menu items produce business!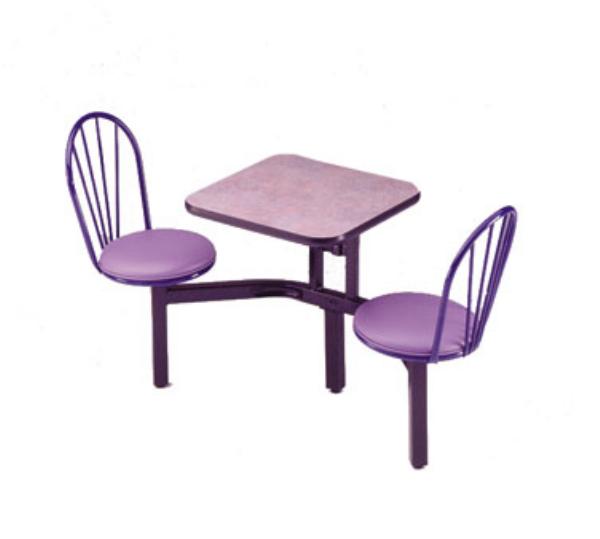 DECOR
What do you want your place to look like? Most ice cream shops are small and don't provide a lot of seating, so you have to make the best of what you do have! Choose furniture that fits the style of your shop and also creates a nice, homey feel. Make the customers feel welcome and they will want to stay!
Invite your customers in by providing an eye-catching sign. And class up the joint by providing lovely menus!
PERMITS AND LICENSING
With any new business, you'll need to make sure that you've acquired the proper permits and licenses to run your new venture. Depending on your state, county, or city, different regulations could apply. Review the Small Business Association website for more details about what is required for your business.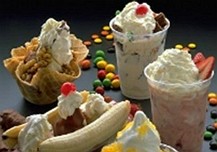 If you have chosen to open up your own ice cream shop, congratulations! The farther you let your imagination go with your creations the more you'll feel accomplished in what you do. Good luck to all of the future scoopers out there and remember: Don't eat too much of your product!