So You Want To Start A Bar Business...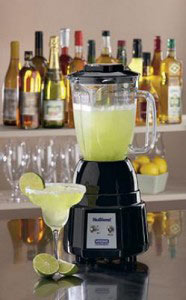 "Draft beer, not people! – 1960's peace slogan
If you have ever been to a bar you know that they are places people go to socialize, put a few back and overall have a great time. Many people often dream of opening their own place "where everybody knows your name and I agree that the thought is a very tempting idea. But be warned: there is a lot more to the bar business than just having fun.
Not to put a damper on your fun ideas about New Years parties and birthday celebration drinks but an average of 75% bars close in their first year. The major culprit of this dream business shut down? NOT ENOUGH CAPITAL! Surprised? You shouldn't be! To be successful it is advised that you start out with enough money to at least pay four months of rent on top of the amount needed to purchase equipment. That can mean having anywhere from a ridiculously low $70,000 to having over a million waiting to be spent.
If you have enough capital for the type of bar you wish to open you then need to look into location. Since bars are fueled by people for a busy and profitable bar you will need a store location close to all of the late night action. Downtown areas are great places for bars as well as near existing restaurants and tourist spots. Many cities have ordinances for how close you can build a bar near a school or church. This can be anywhere from 100 to 1000 feet or more so keep this in mind while location shopping. The worst possible situation would be finding a great location, investing your time and money into it and then being told you cannot open your establishment due to nearby schools.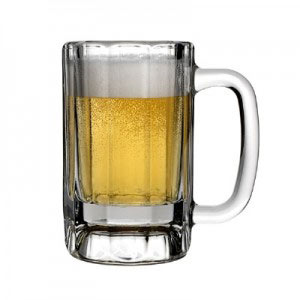 LICENSE AND REGISTRATION PLEASE
Other than the business licenses and permits you'll have to obtain to be legal and functional you will most definitely have to look into a liquor license. Of course, you must be at least 21 years of age and have taken (and passed) a responsible beverage server training course to qualify for obtaining a liquor license.
There are several types of liquor licenses out there and depending on your food sales or what types of alcohol you intend to keep there can be costs as low as a few hundred dollars to thousands. Another situation you may run into is that many communities only have a select few liquor licenses available. If this is so you will need to buy an existing license from a bar going out of business or one you have "taken over. The process of obtaining a liquor license can sometimes take up to a year so make sure you start early in your journey to open a bar.
Insurance is a very, VERY important thing to look into. I cannot stress this enough. Sure, it will cost thousands a year but it is worth it. By registering as a Limited Liability Corporation you will in turn protect all that you worked so hard to create from law suit. Make sure to get high coverage insurance! Liability isn't anything you want to get mixed up in as it can be costly and crippling to ANY business (or even your personal life).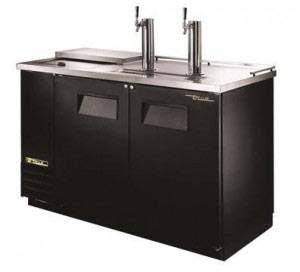 WELCOME TO THE NEIGHBORHOOD
Once you have found your location the drama isn't over. Many neighborhoods tend to be a somewhat negative welcoming party bars. Understandably many people in the community don't enjoy late last calls, loud bar guests/music, and the possibility of someone driving drunk in their area. Be responsible when serving drinks, toss around the possibility of sound proofing your business if it's going to be a hot spot kind of establishment, and make sure that every person who has drank over their limit has a sober ride home whether it be a friend or a taxi. If an intoxicated guest tries to drive home and gets in a wreck or is pulled over by the police it can come back on you faster than a watermelon sling shot. If someone is injured because of this you could even serve jail time so the importance of stopping an inebriated customer from driving home is HUGE.
Now that you have your location and all of your permits and licenses taken care of it's time to think about your overall theme and layout. What kind of atmosphere are you going for and what crowd will you be serving? A high energy bar will attract younger clientele while a more down home feel will keep the less modern crowd. Keep this in mind when selecting paint colors and bar furniture.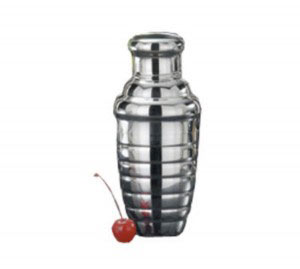 If you plan to be one of the bartenders at your bar you will need a few skills first. Take a bartending class to REALLY know the tricks of the trade can help tremendously whether you're pulling beer from the tap or making mojitos. Either way, a qualified and talkative staff is a must have for a successful bar. If you're hiring bartenders you may want to look into their drink education and "flair skills.
When we think of "flair a lot of people's minds go back to the movie "Cocktail. Flair bartending is the practice of entertaining customers with drink acrobatics, fancy pouring, and the manipulation of bar tools while making beverages. In other words it's a drink and a show! Believe it or not this skill has gained quite a bit of popularity in the last few years and there are flair competitions held every year. Having a bartender who has these skills can greatly increase sales, the amount of returning guests, and tips!
If you are planning to serve classic bar food at your bar (wings, dips, cheese fries, etc) you will most certainly need a qualified cook and the equipment to do it with.
I PITY THE FOOL WHO DOESN'T EQUIP THEMSELVES
You'll need quite a bit of equipment and supplies to make the drinks and food your customer's desire. Picking up this equipment at great prices will help you to save thousands in potential costs! To be helpful I've made a list of all the equipment you could possibly use in a bar setting. And of course all of this equipment can be found at KaTom Restaurant Supply at hard to beat prices!