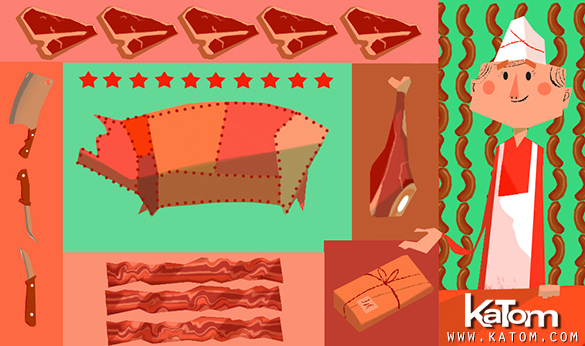 So You Want To Open a Butcher Shop...
Looking for a specialty cut of meat? The butcher shop remains the best choice for this need, offering a plethora of deli meat, raw meat, and cured meat that modern grocery stores don't carry. Butchers have been doing their thing for the good of our palates since as far back as 1272, making the butchering profession more of a butchering legacy.
Many people have begun to cook more adventurously, using cuts of meat that haven't been commonly used in modern days. The number of craft butchers has gone down over the years, making it a great industry to delve into. Are you considering wielding the cleaver yourself and supplying your local area with fresh cuts of meat? Before you buy a knife set and find prime real estate for your adventure into preparing meat, you may need to consider the work it takes to become a butcher, not to mention the costs to open a shop! Thankfully, KaTom Restaurant Supply is here to help with a guide to meat cleaving success!
Let KaTom Restaurant Supply be your choice for fine meat processing equipment, knives, and more! You're sure to find everything your butcher's shop needs at a low, competitive price. Make an affordable choice with KaTom today!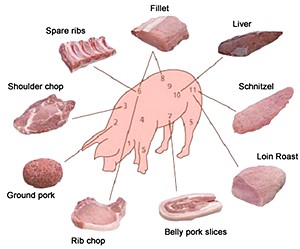 Anatomy Academy
It wouldn't make any sense to try and become a butcher without first being trained. If you're already a seasoned butcher just wanting to branch out on their own, well, you have this section taken care of! If you're a newbie to the butchering scene though, you will need to receive education on the anatomy and skeletal structure of animals like cows, chickens, and lambs. You will need to be able to make precise, accurate cuts.
Thankfully, there are many programs available for animal butchering training. Check for training programs at your local vocation college or online. It is also possible to apprentice under a current butcher but keep this in mind: many butcher shops are family operated, sometimes making it difficult to claim a spot as an apprentice. If all else fails, you can begin learning about butchering by working for the grocery store meat department.
Equip Yourself!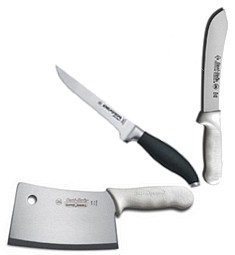 You're sure to need a lot of equipment for your venture into butchering. The number of knives your business will need alone is a daunting thought. Don't worry; KaTom is here to help with what you need!
A butcher shop will need plenty of the following knives:
Also take into consideration the more heavy duty equipment a butcher shop can be equipped with. Meat and bone saws make sawing through a large piece of bone a lot less time consuming and easier! Do you plan to sale ground meat at your butcher shop or want to offer sausages made in house? Don't forget to pick up a meat grinder, a meat chopper, and a sausage stuffer.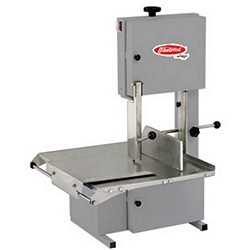 Where will you be cutting your meat? Your business is sure to need a healthy supply of work tables as well as utility carts to carry bigger cuts of meat and a few heavy duty butcher block cutting boards. Once your meat is cut, where will you store it? A butcher's shop needs heavy duty refrigerators and freezers to keep meats from spoiling as well as attractive refrigerated display cases for showing off the day's finest cuts. You may also want to invest in a generator for peace of mind. Imagine: all of your refrigerated stock ruined due to a power outage. It is better to be safe than sorry.
Let's not forget about those customers. Make the adventure of choosing meat easier for them by adding marketing signs for daily specials and highlighted cuts. Once the customer has ordered, you will need to have plenty of wrapping, bagging, butcher twine, and other packaging materials to prepare their order for the trip home.
Last, but certainly not least, you'll need to dawn the traditional butcher's apron! The apron will keep your clothes better protected from blood and meat juices plus you will look more like the part!
Cleanliness Is Next to Godliness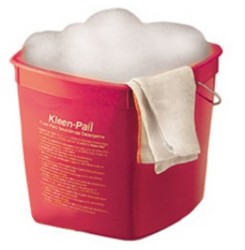 We cannot stress this enough: Maintaining a clean food preparation area is crucial for all food service businesses but even more so for the butcher. Make sure your employees have received ample training on how to clean and sanitize larger meat processing equipment pieces as well as how to properly clean the knives used.
It goes without saying that your business will need to keep sanitizer buckets around for the end of the day cleaning. They will come in handy for wiping down work table surfaces that may have come in contact with meat or the meat's juices. Cutting boards will need to be cleaned thoroughly using an FDA approved mild bleach solution.
Once everything else has been cleaned, use a power spray hose to rinse the floor with water. Then clean the floor with soapy floor cleaner and re-rinse. A sanitizing floor spray can also be used once this cleaning process is done.
Permits & Licensing
It goes without saying that your business will need plenty of licenses and permits; after all you are handling raw meat all day! The permits and licenses your business will need greatly depend on the state, county, and city you live in. Visit the site below to help determine which food licenses and permits you will need:
http://www.sba.gov/licenses-and-permits