Sevier County Welcomes KaTom!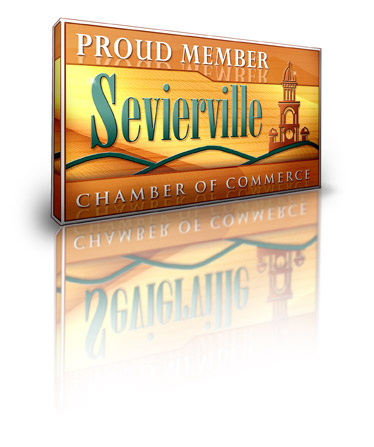 KaTom has continued its whirlwind tour of getting to know its Sevier County neighbors this week. At the Sevierville Chamber of Commerce's monthly Coffee Talk (Talk amongst yourselves. We'll give you a topic: Pizza peels. Who knew a pizza had a peel? Discuss.), Dave Gower, from our Outside Sales Department, gave the scoop on our move and our new home to a big crowd on a rainy Tuesday morning.
He was joined there by Derek Hodges, the man Patricia likes to call our "in-house journalist," who also showed up at a gathering of the Sevierville 407 Merchants Association Tuesday afternoon, along with Dave's lovely daughter, Lyndsay Gower, who works in our Marketing Department.
In addition to introducing the company to that group, they got the inside information of all the goings-on among our closest new neighbors. On that note, those of you who haven't been to Sevier County in the fall and winter should think of fixing that. We hear there are some great decorations that go up in both seasons and the businesses near us may have a few surprises in store.
Lyndsay and Derek also attended a meeting of the Gatlinburg Hospitality Association on Wednesday at Ripley's Aquarium of the Smokies. We were so excited to be part of their organization that we sponsored their annual golf tournament before we were even moved in.
And they were so excited to have us there for our first meeting that they brought an adorable little penguin in to waddle around and welcome us. Well, maybe they just did it because of the aquarium's amazing new black-footed penguin exhibit, but who could say for sure? If you haven't been to see the exhibit, it's a great, interactive display filled with what must be the world's cutest birds.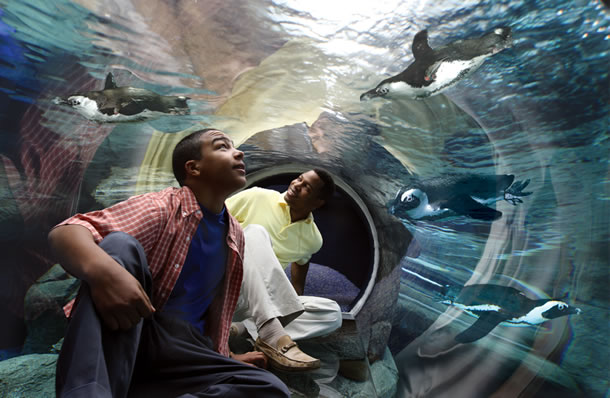 Anyway, we've been overwhelmed by the warm welcome the wonderful people of Sevier County have given us. Not only have we gotten a beautiful and gigantic new house, we've also gotten the best neighbors we could have asked for.