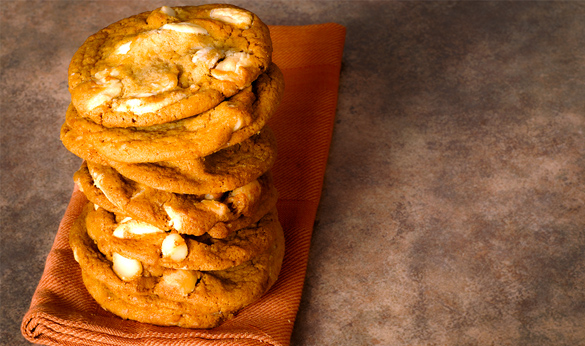 Easy White Chocolate Cranberry Macadamia Cookies
Makes: 3-4 Dozen
Ingredients:
1 cup unsalted butter, softened
3/4 cup light brown sugar, packed
1/2 cup white sugar
2 cage free organic eggs
1/2 tsp. almond extract
1/2 tsp. vanilla extract
2-1/2 cups all purpose flour
1 tsp. baking soda
1/2 tsp. salt
1 cup chopped macadamia nuts
1 cup white chocolate chips
1/2 cup dried cranberries
Directions:
Preheat the oven to 350 degrees F. In a stand mixer, cream together the softened butter and sugars until smooth. Next, add the eggs one at a time and pour in the vanilla and almond extracts.
In a mixing bowl combine the flour, salt, and baking soda. Gradually add the dry mix to the creamed mixture. Once well combined, stir in the macadamia nuts, chocolate, and cranberries. Use a small spoon to drop the cookie dough onto ungreased cookie sheets and bake for about 10 minutes or until a light brown.