Salted Maple Honey Bacon Caramel: Unique Treats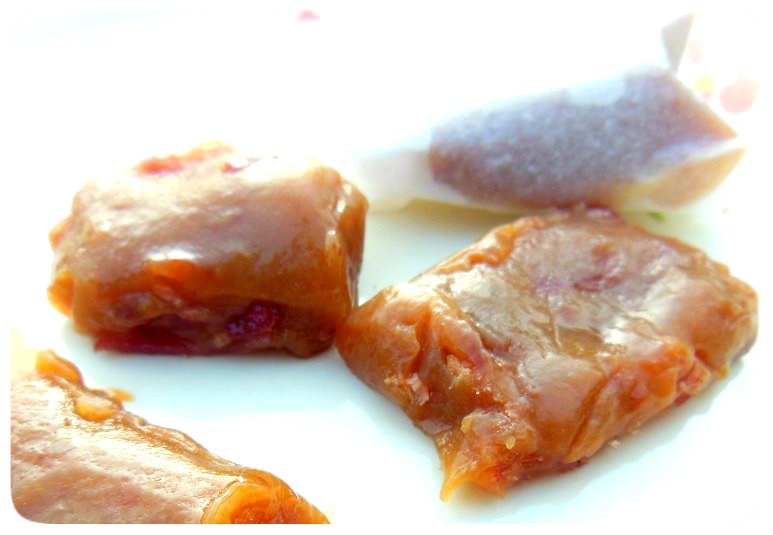 I've been seeing salted caramel desserts EVERYWHERE as of late...and for some reason I haven't jumped on the band wagon too quickly. I'm not necessarily afraid of the combination, in fact, I may be a little mesmerized by it. Another fairly popular food trend, the addition of bacon to EVERYTHING, has also somehow avoided my kitchen.
Who's up for taking out two birds with one stone?
Not only does the following recipe by "Not Quite Nigella" take both food trends into consideration....well, it tastes absolutely AMAZING as well. Give your friend one of these Salted Maple Honey Bacon Caramels and they're sure to fall in love with the salty sweet flavors!
Salted Maple Honey Bacon Caramels
What You'll Need:
14 oz can sweetened condensed milk
1 cup brown sugar
½ cup REAL maple syrup
½ cup REAL honey
4 tablespoons butter
¼ cup heavy cream
Just over ½ lb. bacon, cooked and crumbled
Sea salt
Candy thermometer
Large, non-reactive sauce pan
Instructions: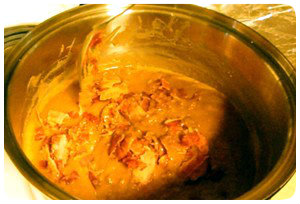 Line a square baking dish with aluminum foil and oil it well.
In the saucepan, heat the condensed milk, brown sugar, maple syrup, butter, cream, and honey over medium heat, stirring occasionally
Continue cooking & stirring until the mixture reaches 245 F on a candy thermometer
Remove from the heat
Stir in the crumbled bacon





Pour into the lined baking dish
After about 5 minutes has passed, sprinkle the top of the caramel with salt
Let set and cool for several hours
Cut into 64 squares
Wrap in wax paper & cellophane
Enjoy!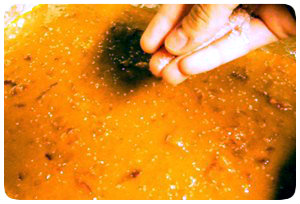 I hope you enjoyed this recipe as much as I did. The salty bacon really makes this caramel a unique but delicious treat! Have a great weekend!
Until next time,
-
Heather ;)
Song "Tokyo Street" by airtone
Recipe from Not Quite Nigella