Moving Day is coming soon...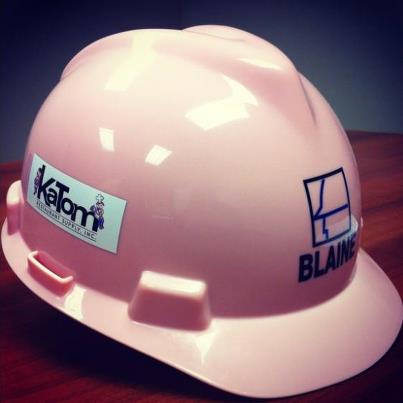 Renovations at the new KaTom Restaurant Supply building is going great! The construction company, Blaine, even supplied us with custom KaTom hard hats!!!
We're nearing the light at the end of the tunnel and it's definitely not one of the trains that rattle along a few times a day behind our Russellville location!
Walls are going up, swatches have grown into whole-room carpet and the finishing touches are being put on our new home in Sevierville right now. We're looking to move the warehouse and administrative offices in the next week, which means we'll be ready to invite you over to check out KaTom's new digs after Labor Day!
The folks working to transform a former log home manufacturing building into the premier restaurant supply facility in America are moving ahead at full steam. They've framed up the addition to our warehouse and put up the new walls that will define the administrative offices at the front of the building.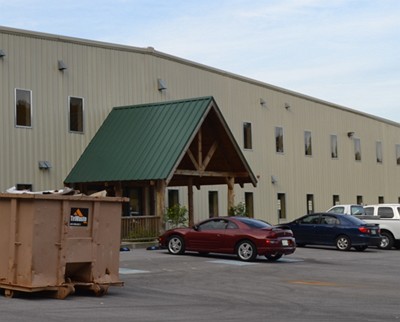 And speaking of that area, we've just gotten the official word on the color scheme: Blues, greens and greys. That may not sound all that exciting to some people, but it's huge for us because it means we're that much closer to our little trip down the interstate.
When you come visit, you'll likely still notice work ongoing on some parts of the building. That's because we've got more in mind than just giving the shipping department room to stretch its legs and adding some much-needed truck bays.
In the coming months, we'll be moving our showroom into an expanded space at our new Interstate 40, Exit 407 location. We're also going to be adding some demonstration kitchens, so our visitors can get a hands-on feel for the top-quality equipment we offer. We may have a few other surprises in store, too.
Stay onboard…