We've got great offers to sweeten your KitchenAid stand mixer purchase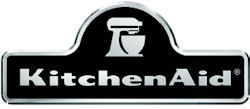 Those beautiful KitchenAid mixers make an attractive purchase for one's self or as a gift any time of the year, not just at Christmas. To reinforce that point, KaTom can offer its customers a $30 rebate on most KitchenAid stand mixer purchases, as well as an opportunity to get an ice cream maker attachment.
The qualifiers and the prize: Choosing the right KitchenAid mixer and offer for you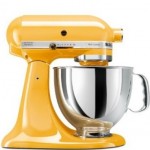 Any KitchenAid stand mixer purchased from the Artisan (KSM150), Artisan Design (KSM155),Metallic (KSM152), and Professional 5 (KV25) series made before March 31, 2013, qualifies for a $30 mail-in rebate. That means $30 off KaTom's already low pricing on any KitchenAid mixer in this list. These models come in dozens of beautiful colors and offer the consistent results and reliability people have come to expect from KitchenAid. All ship with dough hook, wire whisk, and beater attachments.
To get your rebate, simply purchase a qualifying KitchenAid stand mixer and download the rebate form below for all the instructions!
KitchenAid $30 Rebate Offer Form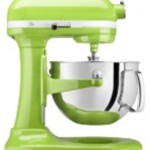 For those already looking forward to the ice cream days of summer, consider purchasing a KitchenAid Professional 600 Series stand mixer. Those models now come with an ice cream maker attachment that includes a freezable bowl and a dasher that can produce up to 2 quarts of fresh ice cream, sorbet, and other frozen treats at one time. The dasher, the mixing arm for ice cream maker, is specially designed to ensure even mixing. Getting an ice cream maker attachment for free means you're basically being handed (well, mailed) $80 by KitchenAid and KaTom.
The Professional 600 Series of KitchenAid mixer offers a bowl lift that makes mounting the bowl onto the mixer and adding ingredients even easier. It also comes with a 6-quart stainless steel bowl and a 575-watt motor that can power through just about any batter you put under its beater.
Again, just download the KitchenAid ice cream maker attachment form below and follow the instructions to get yours.
KitchenAid Mixer Ice Cream Maker Offer
KaTom has the KitchenAid mixers you want
From Artisan to Professional 500, Metallic to Professional 5, KaTom has every KitchenAid stand mixer your heart could desire. Please shop our full selection to find the right KitchenAid mixer for you. If you need assistance making your purchase or submitting the paperwork for either offer, please contact us at 800.541.8683 or info@katom.com.