KaTom Talent: From Paint To Paper!
You already knew that KaTom is full of great workers but did you know about our employees' awesome talents? Honestly it would be hard to include all of the special talents our workers have; Becky's amazing gingerbread house building, Kimmie's baking, Cynthia's calligraphy, Elana's crocheting...my Xbox skills. Ok, maybe my game obsession isn't necessarily a real talent; you got me. But that's beside the point. Recently two of KaTom's employees came out with amazing talents the rest of us had no idea about!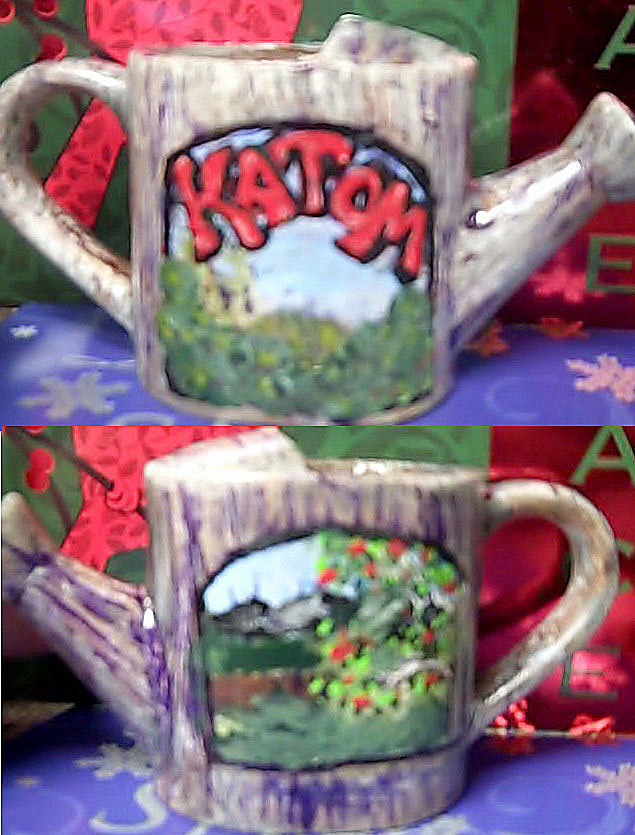 Our first talented employee is Betty! Betty enjoys painting and does so beautifully. Her talent was brought to our attention after she presented a hand painted miniature watering can to Patricia. Decorated with beautiful shades of grey and a "window on each side displaying breathtaking scenery, this watering can is certainly a work of art. Many may wonder why she chose to paint a watering can in the first place. The answer is simple! "While I was painting I was thinking about KaTom's history, like the growth of the company and where it started off. I thought a watering can just made sense. Betty says that she enjoys thinking about these sorts of things while painting because, in the end, it makes the result that much more personal. We couldn't agree more! Thanks again, Betty!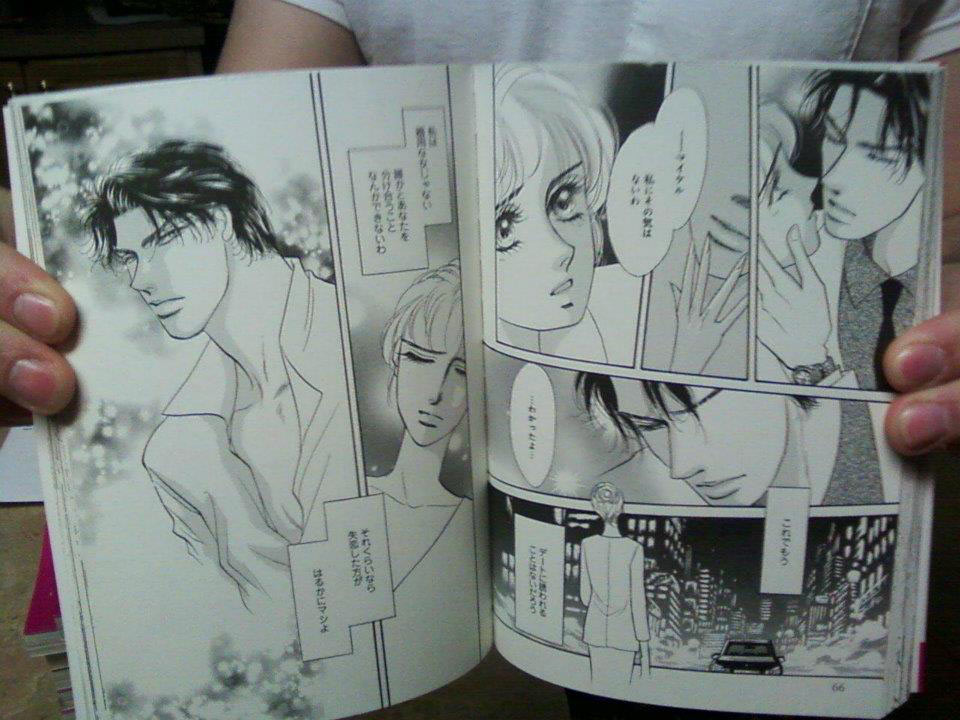 KaTom's second talented employee is Donna Wright! When she isn't hard at work at KaTom, Donna writes. Donna doesn't just write; she's an author with several books under her belt! Many of us had no clue we had a writer in Donna until the KaTom Christmas party. While at the party she received word that the publishing rights to her first book "Inadmissible: Love, originally published by Avalon in 2003, had been sold to a Japanese company and was being turned into a Manga. It was very exciting moment for Donna indeed. If the book does well in Japan there's a chance the three other books in the Tennessee: Love series will also be picked up and turned into Manga form. Congrats, Donna!
If you're interested in any of Donna's fabulous romance novels you can find her works on Amazon as well as her website, donnawrightsbooks.com. Donna also had a few words for blooming writers, something I made sure to catch. "Keep writing. Don't ever stop.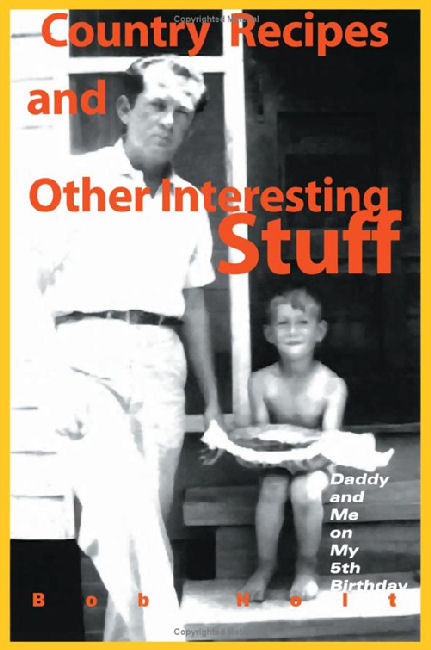 KaTom has much more than a talented group of workers; we also have some pretty amazing customers (but you already knew that, didn't you?). Earlier this month we were informed that our great customer, Bob Holt, was also an author! His cookbook "Country Recipes and Other Interesting Stuff is featured in January's issue of "Our State Magazine. We're proud of you Bob and can't wait to read/prepare a few of your recipes! Congratulations from KaTom!
- Heather ;)