KaTom Shows NBA Finals Pride With Logo & Great Concessions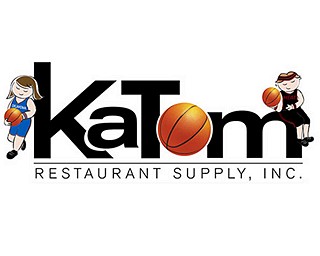 Every establishment has its share of basketball fans, and KaTom is no different. Our basketball fans have been all abuzz this week, inspiring us to temporarily give our KaTom logo a makeover. You see, the NBA finals have been going on and are tied 1:1. It's truly been an action packed series so far with Lebron James pretty much stealing the show in the first game. While not every single person in the office can say they have a favorite team, there is one thing we all love about basketball games: the CONCESSIONS!
This time of the year is the best time to sell sweet and salty treats to your concession patrons, after all, what is a basketball game without a refreshing beverage and a plate of nachos? Make sure your concession stand equipment will be able to hold up to this season's large number of orders by replacing the pieces that are on their "last leg" of life.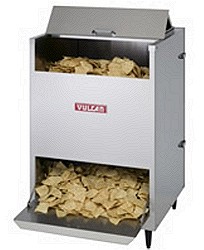 Has your nacho chip warmer gone caput? We would like to recommend the VCD44 Top Loading Nacho Chip Warmer by Vulcan-Hart. This model makes product rotation simple, can hold up to 44 gallons of chips, and features a clamp on removable heating module. Durability is ensured with stainless steel construction that is sure to hold up to the hustle and bustle of a busy concession stand.
Don't forget a cheese warmer. The Star Manufacturing 11 quart Cheese Warmer features a pump for quick and efficient dispensing and includes eye catching graphics for nachos, fudge, chili sauce, cheese sauce & even barbeque. Like the chip warmer, this Star 11 quart Cheese Warmer is made with durable stainless steel. Keep in mind that these are only a few of the pieces that are sure to get a lot of wear this season. Be sure to check out KaTom Restaurant Supply's selection of drink dispensers, hot dog rollers, and pretzel concession equipment.
The anticipation for the 3rd NBA finals game is swelling. Who do you think will win the game this weekend? Let us know by commenting on the blog, sending us a tweet, hitting up the KaTom Facebook wall, our Google+ account, or our Youtube channel!!!
Follow @KatomRS